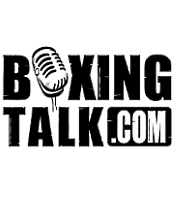 "With the money I win from my bet ($100,000), I'm going to go back to Nicaragua, buy a new limo or maybe two, and call them Tito."
RICARDO MAYORGA
 (
through translator Tony Gonzalez
)
Have the hurricanes in Florida disrupted your training?
Ricardo Mayorga:  No, no interruptions at all because of the hurricanes.
What do you plan on doing to stay away from Felix's left hook?
Ricardo Mayorga: I prepare myself to either block it or take the punch, I've prepared for both of those, but most importantly I'm preparing to knock him out.
How do you think Trinidad's layoff is going to affect the fight?
Ricardo Mayorga: It's going to affect him immensely, were basically looking at a Tito who is going to retire from boxing, and when a boxer retires from boxing he no longer has any heart. I don't think Tito will be the Tito of old rather he's just going to be a former shell of himself on October 2.
What makes you so confident at 160lbs against Felix?
Ricardo Mayorga: Generally good boxers don't go down that easy and we know that Tito has a weak chin and I think I can knock him out this time around because he's been put on the canvas.
What round do you think that your going to knock out Tito?
Ricardo Mayorga: I predict that around three or five, I really don't want to cause the Trinidad family any grief, so I will please ask the dad to stay close and do not let the fight go on longer than needed.
What is your game plan if the fight goes twelve rounds?
Ricardo Mayorga: In order for Tito Trinidad to be with me for 12 rounds he's going to have to be born again and born again with a new jaw because there is no way he's going to withstand my pressure.
What was your opinion watching Oscar De La Hoya's fight against Hopkins this past Saturday?
Ricardo Mayorga:  My respect to Oscar, he proved to me that he was brave trying to stand in front of Bernard and bring it to him, I respect his decision to stay down on the canvas even though I felt he could have gotten up. But I think his time is up and I think it's my time now.
What fighters would you like to take on after Trinidad?
Ricardo Mayorga: I would like to fight Oscar De La Hoya and Bernard Hopkins and "Sugar" Shane Mosley.
What do you think about Vargas coming back to fight in the middleweight division, would you like to fight him?
Ricardo Mayorga: Of course, I'd love to fight Fernando Vargas, he loves fighting in the big fights and that's something I'm crazy about. I would love to take that fight as well.
Is that $100,000 bet with Trinidad for real, and, if so, does it weigh on your mind?
Ricardo Mayorga:  No, it's a real bet, its not putting any sort of pressure on me and I'm going to make sure that he pays me after the fight, that $100,000.  With that money, I'm going to buy myself a limousine—maybe two—in Nicaragua and name them "Tito" so that everyone can remember when I knocked out Tito Trinidad. 
On a scale of one to 10, what do you consider your physical state to be coming into this fight?
Ricardo Mayorga: I find myself at 20 because I'm a great fighter, I can't wait to get my hands on Tito because the problems that I've had really haven't been any problems they pretty much fell off me and at this point I'm prepared to take on Tito.
How do you plan to deal with all of the Puerto Rican fans that Tito will bring to the Garden?
Ricardo Mayorga:  In the type of shape that I find myself right now, training here at the Fight Club [in Miami], which is a great gym, I think there will be no distractions whatsoever and you've got to keep in mind there might be 16 thousand Puerto Rican fans in the bleachers, but I'm only fighting one in the ring, and that's Tito Trinidad, so he better watch out.
Why aren't you giving Tito any more respect?
Ricardo Mayorga:  Please remind yourself of my previous comments, and my opinion stays the same that Tito is retiring from boxing and I'm really, really having the thought that once you retire from boxing, boxing leaves your heart. That's why I'm not respecting him as much as I would have before.
Is this the biggest fight you've ever been in?
Ricardo Mayorga: I would say that monetarily it would be the biggest fight of my career, and, obviously, by beating Tito I will gain much more fame that I have right now. I would say that it's going to be a great fight and one that I'm going to be a victor in.
Do you think you'll be at 160 from now on or are you going to go back down to fight Cory Spinks again?
Ricardo Mayorga: If I need to come down, I'll come down to 154 pounds.  For whoever I'm looking to fight, whether it be Oscar De La Hoya, Fernando Vargas, Winky Wright, or Shane Mosely, anybody who presents themselves at 154, and even at 160, if they want to come up.
Do you think the De La Hoya/Hopkins fight was good for the fans or no?
Ricardo Mayorga: No I don't think it was a good fight. I think it was a boring fight and, like I said before, I do respect Oscar, he's the only one who felt that punch, he's the only one who knows if he could have gotten up, but I respect him just the same.
How will you fight Trinidad?
Ricardo Mayorga: I can tell you this much: it will be a very active fight from my side. From the first round I'm going to be looking for the knockout. Hopefully, I'll knock him out within three to five rounds. I know from my end I will be very active, and I don't know if he's going to get on his wheels and start running, but I know I'm going to be pressuring him for 12 rounds at least.
Who was the hardest puncher you've faced, and what weight would you like to come in at?
Ricardo Mayorga: I'd like to go up at 158 or 159 pounds. For this fight, to get into this ring at this weight would be good. The hardest punch I've ever been hit with was probably Vernon Forrest, that's probably the hardest I've been hit in my career.
ZAB JUDAH
Why is Martell in this line up to fight you?
Zab Judah: It's a tune-up fight for the upcoming fight between Zab Judah and Cory Spinks. We are right now talking about a rematch, but one thing at a time. Martell first, then a rematch with Spinks.
What went wrong for you at the Pineda fight?  Was it too close to fight two fights in a month or so?
Zab Judah: Well, I tried to do the impossible. I tried to go in there and show the world that I already wasn't pleased with just being called a fighter, so I had to come back in the next month and get some kind of win, so I didn't want to sit around the entire summer not ending on a win. It's not much, but it's something to make me feel good at the end of the day.
How much better do you feel at this weight now than you did in April at the same weight?
Zab Judah: Well, you know that right now I feel good, even my father will tell you I'm what you I'm saturated at 147 pounds, but I can fight with Spinks. I think that everybody can clearly see that Spinks was the bigger man in the fight. That was my first fight at 147 pounds, the problem was that I was training so hard that I started losing weight fast and I was like around 144, so I had to eat more to get up to 147 pounds, but I think now with this fight and this last fight with Pineda I'm saturated now. I'm a solid 147 pounds. I'm punching like a 147-pounder. My feet are still there, and I'm going to show the world that what I did at 140 pounds I'm going to do at 147 pounds.
Would you be interested in going up or down in weight classes to fight, and, if so, which ones?
Zab Juda: Like I said, I would love to go down to 140 pounds and fight anybody who's there; anyone whose calling themselves the best fighter in the world right now I would come do it. If Kosta Tszyu happens to win the fight over Mitchell, I would love that [Tszyu] right now and get my revenge fight with Kosta Tszyu. Its not a problem for me right now. I'm looking to get the best fights in the world at whatever weight it takes.
Is there a time frame on when the fight with Spinks might happen?
Zab Judah: Well, we're looking for late December or early January.
Do you think you're close to signing for that?
Zab Judah:  Yeah, well, we already have a bout agreement, and now all we're doing is looking for the right time and the right venue—you know, just money. That's all we're looking at right now for anybody big who wants to step up and put the money up.
Would you fight Mayweather?
Zab Judah:  Well, like I said, me and Floyd are good friends, and if the fight so-called presents itself, of course we would fight each other.  For the right amount of money me and Floyd Mayweather Jr. will get it on.  Even though we're buddies, we ain't no fools. At the end of the day, we both have families and children to feed. A fight between me and Floyd Mayweather Jr. would be for a lot of money, and it would be a healthy experience for the both of us, as far as financial wise.
How much of a boost does it give you to fight at home in Madison Square Garden?
Zab Judah: A lot of people don't understand, they're focusing a lot on the Mayorga vs. Trinidad fight, which is an excellent fight for the Latino community, but you got to understand that Zab Judah is ready. I'm born and raised from New York City, from Latino fans to Afro-American fans to anyone, I'm loved in the city and they're going to be surprised when I step in that ring. As far as an advantage, I think it's a great advantage.  It's my first time back in the ring ever since my second professional fight, and that was back in '96. So it's my first time back in the Big Apple, and I'm looking forward to putting out a great effort and show.
What your thoughts for the upcoming Tszyu vs. Sharmba Mitchell fight?
Zab Judah:  Kosta Tszyu has had a long layoff in boxing, and I think that he possesses enough power and strength to go in there and beat a Sharmba Mitchell.  Sharmba Mitchell, he has been looking good, you know, and he's trying to come and claim his fame at 147 pounds, but, to me, Mitchell just lacks heart, and you know and heart is a major thing in boxing. If Sharmba Mitchell still has his heart then he might get a win over Kosta Tszyu, but right now I see Kosta Tszyu by knockout.
How are you going to guard against underestimating Wayne "Wawatae" Martell?
Zab Judah: Well, like I said, I'm excited for my hometown crowd, a lot of my peers, a lot of my friends and family, and my plan is not even to go in there and just show my plan is to go in there and catch a highlight. I want to catch the ESPN highlight of the week. So that's my goal right now, I'm not going to go in there and for no show for anyone, I'm going to go in there… in and out and if it just so happen to be the first round it will be that.
Some people criticize your antics in the ring, is that something you've been working on?
Zab Judah: Well, I guess playing around in the ring is not something you can work on. I guess that comes from focus-ness.  Playing around in the Pineda fight anyone can see that I dominated in there in the early part of the fight. I hit the guy so much, at will, that, you know, if you go back to Pineda's record, I was the first person to ever put Pineda down on the floor, and Pineda fought tons and tons of guys, so you know I was the first and only person to ever drop Pineda; to drop Cory Spinks. So the lack of concentration is just from me getting bored in the ring, but I'm very excited for this fight. I'm really up for this fight. I'm happy to be back in New York City, in the Garden, and it gives myself a chance to get my hometown crowd back again.
Do you think you lost some of your fans after losing to Tszyu and Spinks, including your home crowd?
Zab Judah:  Of course, you know loss is everything. Loss of friends, loss of family, everything is involved in that, but, like, I always learned a true champion is somebody that knows how to come back from defeat, and that's what I'm going to be.
How has your sparring been?
Zab Judah:  I've been sparring with a couple of guys. Ricky, who is one of the Warrior fighters, a couple professional fighters whose names I don't want to mention because I don't want to embarrass them because I want to try to trick them into the ring, but, like I said, I'm very excited for this. I'm very focused. I don't want anybody to think that because people are looking at my opponent as under 50 opponent that I'm going to come in here and not be in shape and play around. I'm coming in here and training for this fight as if it was a rematch with Cory Spinks. I'm in tremendous shape and I'm coming in here to put a show on for the New York City crowd.