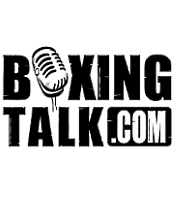 November 15th, 2003 was a memorable day for me. I turned twenty-nine years old on the night which Manny Pacquiao clearly defeated Mexican fight legend Marco Antonio Barrera.
My wife had arranged an evening dinner that night at the Macaroni Grill in Torrance, California with our families. Like many married men, I taped the fight, wished for a Tivo, and watched the fight on tape after the birthday festivities came to an end.
Writing for another site at the time, Barrera granted me a brief phone interview a week prior to the fight. Pacquiao was a talented and exciting junior featherweight, but Marco was confident he would defeat the Filipino. I was confident in the then King of the Featherweights as well.
To this day, that interview with Barrera is my most rewarding moment as a boxing writer. As the stories unfold you will understand why.
Aside from news updates and that interview with Barrera, I do not tend to write much about Marco Antonio. When writing about boxing, I attempt to maintain an unbiased perspective, something difficult for me when discussing Barrera.
"The Baby Faced Assasian" drew me into an obsession with the sport of boxing.
Growing up as a kid who loved sports, of course I was familiar with boxing, but it had not seduced me. As a child and teenager, Holmes verses Cooney, Leonard verses Hagler, and all the Mike Tyson fights were memorable. Still, I was not a hardcore disciple of the sweet science.
My obsession with boxing began on February 3, 1996 at the Great Western Forum in the City of Inglewood, California. HBO was presenting their first Boxing After Dark telecast and my cousin Jose and I decided to purchase a pair of colonnade nose bleed seats to watch Barrera fight Kennedy McKinney for the WBO Super Bantamweight Championship. Jose had already had the boxing fever for years and suggested we catch the fight.
Those of you who have seen Barrera vs. McKinney can understand why it lured me into the sport of boxing. There is nothing like watching a live fight, especially a fight of the year. Barrera and McKinney went for broke that night. Both fighters suffered knockdowns, including an eleventh round knockdown by McKinney on Barrera. The Mexican got off the mat and trudged forward, stopping McKinney in the final round.
Driving home that night in a beat up old Chrysler, I felt the excitement of a new discovery, professional boxing. That excitement motivated me to start writing about the sport seven years later.
Now you can understand why I do not write too much about Barrera and the disappointment I felt on the nights he lost to Junior Jones and Manny Pacquiao. There is no denying it; I am a fan of Marco Antonio Barrera.
After his fight with Pacquiao, like many others, I felt Barrera should retire. Members of his own inner circle hinted towards their desire to see Barrera step away from boxing. Marco would continue boxing, stating that he was distracted by several issues prior to the fight with Pacquiao.
I wanted to believe Marco, but he was starting to sound like other boxers who had suffered defeats and stuck around the game longer than they should. Barrera went on to knockout Paulie Ayala earlier this year, but I was not overly impressed. Marco looked sharp, but in the name of being neutral, I reminded myself, Ayala was at the end of his own stellar career.
When the third installment of Barrera and Morales was announced, I knew that Barrera would lose.
The drive to be unbiased had led me to totally discount Marco Antonio Barrera. As it turned out, I was dead wrong.
While Barrera's third duel with Morales was close on the scorecards, Barrera dominated the fight from a physical perspective. His punches were stronger and cleaner that those of Morales. The beating he put on Morales was unexpected.
On a personal level, I have not enjoyed a fight as much as I did last Saturday night, watching Barrera push forward to victory, since Barrera verses McKinney. The raw excitement of boxing had struck me once again.
My quest to remain neutral as a writer had blinded me. I did not recognize that Barrera did had some fuel left in his gas tank, that is as unacceptable as cheerleading for Marco as a writer. That being said, this will be the last piece I ever write about Marco, aside from new updates and future interviews.
My final commentary one Marco Antonio Barrera is this: The King of the Featherweight has returned.
Send questions and comments to: Rlois@att.net