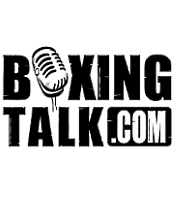 A topic that has been well reported on is the all-too-common misfortune that plague many professional prizefighters when their careers inside of the ring are over. There are many stories that date back to the infancy of pro boxing, which have documented how the great Joe Louis wound up penniless and in tax debt to the IRS in the later stages of his life. Or how about going from former featherweight and lightweight champion to being a man who formerly had a roof over his head, as was the case with Bobby Chacon? There are countless other untold tales of hardship that mirror each other.
Numerous accounts of bad luck and bad decision making, that can't be told in this article. One being for the simple reason of time and secondly they're not necessarily public records per say. The one character trait that most of these great warriors all share is pride. That feeling of self-respect and at times arrogance molded them and made them successes in their professions. There are very few men in this world who admit when they are down on their luck and in need of a helping hand to get themselves back on their feet. However
The Retired Boxers Foundation, Inc
is one organization, which prides itself in not forgetting that these are human beings who need love long after the roar of the crowd ends. Founded by former USBA Junior Middleweight champion Alex "The Bronx Bomber" Ramos, The Retired Boxers Foundation is fighting to make a changes in the boxing world.
On Wednesday October 27th, the Il Cortile Ristorante in the heart of "Little Italy", New York City was the host site for a special dinner engagement. This was a buffet dinner a fundraiser open to both active boxers, retired pugilist and of course fans. The price tag for this event was a donation of $100. The bulk of the proceeds will go towards the Retired Boxers Foundation, Inc. This event was designed to help those fighters who unfortunately no longer have the means to help themselves. Some of the names that were in attendance included former world champions; Iran "The Blade" Barkley and Vito Antuofermo. Former heavyweight contender Lou Saverese and current junior welterweight contender Paulie Malignaggi
"We are the undisputed champion of dignity", stated Ramos.
The New York City native who had his boxing skills groomed and cultivated in the Bronx founded the RBF in 1995. Ramos whose career spanned the 1980's was the first boxer ever signed by Shelly Finkel. He retired in 1994 with a ring record of 39-10 w/ 25 K.O's and 2 draws. Ramos himself had a brief battle with the cold and dark world that so many retired pugilists must face. He recalls days that promoters and managers did not even return his phone calls. Ramos however did have good people around him and also his own will and education to fall back on.
Ramos says that his inspiration for the RBF came about after taking part in a charity event hosted by cinema bombshell Sharon Stone in 1992. The name of the event was called "Project Hope", a fundraiser for homeless mothers out in California. Shortly thereafter Ramos began researching and using the numerous contacts that he had made over the years through boxing to begin something for similar for boxers. The RBF is classified as a 501-C3 non-for profit tax-exempt incorporation, and has been an incorporated organization for 6 years. According to the Bronx Bomber this is not about him, this is truly a selfless mission on his behalf; he is not in it to keep his name in the limelight.
"We are all about the fighters that we serve. I am doing this from the heart. God puts people on this earth to do right," said Ramos.
We protect the dignity of the fighters. We don't ask questions, when we help. We are like a hospital emergency room. We see a problem and we address it," stated Ramos.
One of the key members of the RBF team is its executive director Jackie Richardson. Richardson is a grant writer and in her career has secured over $8 million dollars for non-for profit agencies. Another key player for the RBF and the man responsible for organizing the Oct. 27th fundraiser is one of New Jersey's finest, Mike Indri. Police Lieutenant, Indri is a 19 year veteran of the West New York PD, he also is the New Jersey state representative for the Retired Boxers Foundation.
"One thing is that while raising funds at this point is key in regards to the Retired Boxers Foundation's ability to help the fighters, it is important to know that we will NEVER ask for, or accept any money from any fighter - but there is no reason that a fighter can't help us out with a little bit of there time," said Indri.
"It is important for the RBF to get the word about.  The exposure would be very helpful, and that's another way the current fighters could be so helpful.  Maybe wearing an "RBF" patch on their boxing trunks or fight robe, possibly wearing an "RBF" hat into the ring - it would mean so much," stated Indri.
"The "RBF" definitely doesn't generate anywhere near the revenue that some other "non-profit organizations" do - but NO ONE helps more fighters than the Retired Boxers Foundation," said Indri.
"In addition to assisting retired professional boxers in the transition from their glorious days in the ring to a dignified retirement, we also have the task of educating the public about the sport--the good, the bad and the ugly.  We intend to advocate fairness and honesty in the sport of boxing, so on occasion, you will see some controversy--if that's what it takes to get the attention of those who want to mess with the "sweet science."  I may be retired, but I will die a fighter. While my days in the ring are over, my dedication to improving the sport has only just begun," said Ramos.
A large majority of retired boxers aren't prepared for life outside the ring and while most have picked up boxing at an early age, they haven't learned anything else. Most have no other means of support or income, and many have to deal with mental or physical problems -a direct result of their battles in the boxing ring. According to Ramos the RBF operated on less than $25,000 dollars this past year. Through a strong passion and belief in their work, they have been able to make a difference in the lives of hundreds of boxers. Some of the areas that the RBF lends their services are in tax assistance, doctors fees, financial consulting, alcohol and drug rehab and also various medical conditions that afflicts many fighters like post career dementia. 
These were men who fought for world titles in front of rabid fans in arenas that spanned the globe. They put smiles on many faces and put a lot of dollars in people's pockets. Now they would simply like for good fortune to smile upon them. If you would like to assist in this worthy cause you can make a donation out to: The RETIRED BOXERS FOUNDATION 3359 Bryan Avenue Simi Valley, CA 93063. Check out their website
http://www.retiredboxers.com/home.html
Send questions and comments to: spjr21@yahoo.com