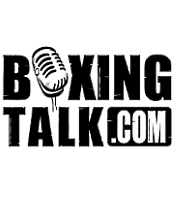 Press Release: 
Poor Boys Pro Boxing presented the Summer Slugfest on Sunday evening at the Denver Athletic Club. In the main event, a previously undefeated Denver fighter, Larry Gonzales (8-1) was knocked out in the second round of a scheduled six in a mild upset win for Russell Jones (19-11). The opening stanza was essentially a feeling out period, few punches were thrown, though Gonzales did rock Jones with a straight right hand just before the bell. The second round followed the first, as few punches were thrown as both fighters were looking to counter the other.  This paid off for Jones when he countered Gonzalez with a huge left-hook to the temple that dropped Gonzales to a knee. Gonzales rose at the count of eight but was in no condition to continue. The fight was appropriately waived off by referee Curtis Thrasher.
Adrian Mora (13-0-1) shut out veteran Johnny Walker (18-15) over four rounds. It was Mora's first fight back since a ten-round draw with Juan Carlos Rubio in October 2004. Walker was game, butjust did not have an answer for Mora's stinging jab and right hand. With the win, Mora remains undefeated, and is looking to fight again soon, perhaps as early as August 5th.
In the co-feature, Tony Morales (4-2) earned a hard fought split-decision win over Miguel Pasillas (5-2). Both fighters tested their chins throughout this bout as little defense was on display.
Morales and Pasillas spent the majority of the fight standing toe-to-toe, winging huge shots, hurting each other on occasion, but neither fighter landed a big enough shot to drop the other.
Former heavyweight national champion Rafael Butler (12-1) continued his
journey back from a shocking loss two fights back by beating Kerry Biles (6-8), in a fight in which Butler was again rocked, and seemingly tired late in a five-rounder.
Ray Mascarenas (6-0) remained undefeated by dropping Ross Brantley (0-5) three times en route to a first round stoppage. It was evident to those in attendance that Brantley was just looking for a soft spot to land, as this was his fifth KO loss, all in the first round. Danny Almanza (7-23) continues his winning ways getting a TKO win over Billy
Walters (0-1) of Deadwood, SD.