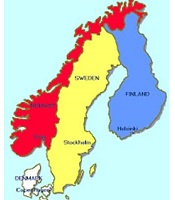 Lolenga Mock W12 Mateo Damian Veron ... Age 47, and a 28-year pro, the incredible Lolenga Mock avenged a loss against Mateo Damian Veron (28-24-3) in Aarhus, Denmark. The local hero scored a split decision, twelve-round win over his Argentinian opponent. The win reverses a January loss by Mock to Veron
Shakhobidin Zoirov TKO2 Mishiko Shubuitidze... On the same Danish show, Olympic champion Shakhobidin Zoirov of Uzbekistan improved to 2-0 as a pro. Fighting as a super bantamweight, Zoirov halted Mishiko Shubuitidze (12-14-3) of the Republic of Georgia in the first round. Zoirov holds an amateur win over current WBC flyeight champion Charlie Edwards.
UNDERCARD
Zoirov's compatriot – former world amateur king Hurshid Tojibaev-- was also a convincing winner as he outclassed Irakli Shariashvili (5-3-1)...
To complete a clean sweep for the MTK Global fighters on the night, Germany's Thulasi Tharumalingam blasted his way to 6-0 and 4 KOs with a fourth-round stoppage of Giorgi Bliadze (8-15). Source: MTK Global Management