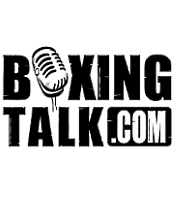 By Raj Sharma
    "Sweet" Reggie Johnson is back. The former middleweight and light heavyweight champion made a successful return to the ring on August 27th, defeating Fred Moore by ninth round stoppage in Marksville, Louisiana. The bout ended a 43 month layoff for the ex-champ, and it took place the day before Johnson's thirty-ninth birthday.
    "It was a good solid fight," recalled Johnson, speaking by phone from his native Houston. "All that I wanted in a comeback fight, because I got the work in. Fred Moore was a tough fighter. I weathered the storm. Eventually, I was successful in hitting him with a good punch and knocking him cold." The right uppercut Johnson landed was so good, it reportedly took the 30-5 Moore over ten minutes to recover. With the victory, Johnson's professional record now stands at 43-7-1 with 25 knockouts. Four of the seven losses have been by split decision, most noticeably to James Toney and Antonio Tarver.
    Johnson's exile from the squared circle was not one hundred percent voluntary. Business differences with his former promoter led to the fighter electing to let his promotional contract expire before resuming his career. Despite the negative implications of sitting out for so long, Johnson stuck to his guns. "I had a promotional deal that went bad", he explained. "I've been in the business 22 years. I just came to the frame of mind that there's no way I'm going to go out there and take all the risk and walk away with the least of the money". Now a promotional free agent, the boxer's business affairs are handled by agent Kerry Daigle.
    Ever the professional, Reggie continued to train regularly during the layoff. More "good, solid, quality time" was spent by the boxer with his family. Johnson also established a program aimed at preventing drug abuse entitled Knocking Out Drugs.
    Knocking Out Drugs was created by Johnson in response to the terrible toll he has seen drugs take on some of those closest to him. The fighter speaks at various engagements, warning of the dangers of substance abuse. When asked about the program, Johnson's voice took a somber tone. "Drugs has affected me in a way as if I was strung out on drugs myself. I've got some family members. Watching what drugs has done to them, what it has taken away from them, their lifestyle, their mindset, their lives, its affected me. And that situation is real-deal in my heart. And what I've done, I've started an all out war on drugs. My attitude is if I speak on it and save one person out of a thousand, it does my heart good".
    The age of 39 is ancient in boxing terms. Very few fighters are willing or able to continue to make the physical, mental, and emotional sacrifices necessary to stay in the game. Given Johnson's past accomplishments, and the heartbreaks he has suffered as a result of questionable decisions and promotional problems, one has to wonder what continues to motivate the former champion. Is it the money, the fame, or does he get bored without the competition aspect of the sport?
    "It's a collaboration of all those things you just mentioned." Johnson replied. Money's always a motivator", he said with a chuckle. "In this situation, it's my chief motivation. Money is more security for my family. And I love my job. How many people get a chance to go to work loving what they do? I miss being in that atmosphere. Sitting back, watching these fights, watching my division was pretty frustrating. I've had some good fights, some great matchups, but I missed out on some great fights. Terry Norris, Julian Jackson, a rematch with James Toney, Michael Nunn, and that list goes on and on".
    Johnson has understandably set his sights on Antonio Tarver and Glenn Johnson, the two top names in the light heavyweight division. Tarver defeated Reggie in January, 2002, two regional titles from him in the process. The win helped position Tarver for a shot at the IBF title, and agent Daigle is hoping that Tarver will give Reggie an opportunity to avenge the defeat. "It would be an honorable thing for Tarver to do in my opinion", Daigle says of a potential rematch. "We're saying we gave you an opportunity, give us one". Although Tarver is looking for the biggest money fight he can find, if he doesn't fight Glenn Johnson for a third time in his next bout, he would be hard pressed to find another opponent with the credentials of Sweet Reggie Johnson.
    Financial security, the thrill of competition, and missing the spotlight are just some of the forces that inspired Johnson's ring return. Legacy is also important to the fighter, and the fighter believes that capturing another world title will lead to induction in the Hall of Fame. "To be able to live beyond the grave, as a fighter and a man, that's what life is all about, said Johnson. "50-60 years from now, to have your name mentioned really means a lot to me." If his wish comes true, it couldn't happen to a better guy.
Little known facts about Reggie: Reggie's father went to school with George Foreman, they grew up together in the tough 5th ward section of Houston (as did Reggie). His grandfather Nathaniel Johnson was also a boxer, and was a cousin of the first black heavyweight champion Jack Johnson according to Reggie.
Reggie would like to thank his agent Kerry Daigle, attorney Johnathan Bolton, his family, and the sport of boxing.
You can visit Reggie on the web at www.reggiesweetjohnson.com
Send questions and comments to: desiquietman@yahoo.com