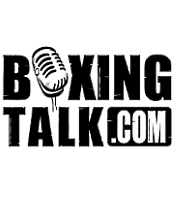 Lightweight Jairo Ramirez of San Diego, ranked No. 11 by the North American Boxing Federation, takes on Ismael Gonzalez of Mexico City in the 10-round main event on a special Thursday night edition of the nationally and internationally televised "Guilty Fight Night" card series promoted by Guilty Boxing in association with Bobby D Presents June 2 at the 4th & B in San Diego.
Both the 23-year-old Ramirez and the 26-year-old Gonzalez are accomplished boxers who rely on guile more than sheer power.
Ramirez has a record of 17-2 with seven knockouts while Gonzalez has a mark of 18-9 with seven knockouts.
Ramirez, whose past nine fights have been on Guilty Boxing cards, is coming off a 10-round unanimous decision over Rustam Nugaev Feb. 4 in Las Vegas, another 10-round unanimous verdict over Gabriel Vasquez Oct. 29 in Las Vegas and a first-round knockout over Julio Cesar Sanchez in a bout scheduled for 10 rounds July 9 in Las Vegas.
Gonzalez is coming off a 10-round unanimous decision over Oscar Tinajero Feb. 24 in Mexico City. Guilty Boxing's "Guilty Fight Night" telecasts are seen domestically on America One, Comcast Sports Chicago, DirecTV, Dish Network and The Urban Network; in Europe, Africa and middle eastern countries on Fox Sports International; in Europe and Africa on BEN Television; and in the Caribbean on WCVI Super Station.
Guilty Boxing's weekly cards are seen in 112 million households worldwide, making Guilty Productions one of the fastest-growing providers of boxing television programming in the world.      
This is another in the ongoing series of "Guilty Fight Night" cards.  The innovative Guilty Boxing series was launched May of 2004 and has presented cards in Las Vegas, California, Arizona, Connecticut and Mexico.
Six-round fights on the seven-bout card include: heavyweight Mika Gergen (8-2-1, 7 KOs) of San Diego; light heavyweight Carlos Ibarra (4-1, 2 KOs) of Imperial Beach, Calif.; super welterweight Vincent Parra (6-5, 3 KOs) of San Diego; and super lightweight Anthony Salcido (6-0, 4 KOs) of Chula Vista, Calif.      
A four-round bout features lightweight Danny Gonzales (3-2-2, 2 KOs) of San Diego. Opponents for these five boxers will be determined. The card starts at 7 p.m. (Pacific).       
Commentators for Guilty Boxing's "Guilty Fight Night" telecasts are "The Colonel" Bob Sheridan and Benny Ricardo.  Sheridan, a Boxing Hall of Fame inductee, has worked almost 800 world championship bouts on six continents during a career that has spanned more than three decades.  Ricardo, for 11 years a place kicker on four NFL teams, also is a veteran announcer and has covered the biggest events in the sports world, ranging from Super Bowls to World Cups.