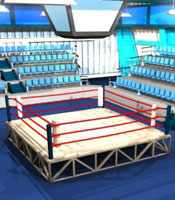 Ralph Heredia, the former de facto manager of IBF 130-pound champion Joseph Diaz, Jr., suffered a temporary legal setback in his ongoing litigation against Diaz. In late 2020, Diaz signed with MTK Global to replace Ralph and Moses Heredia as his managers. He also sued Ralph Heredia, accusing him of taking extra fees from Diaz's boxing purses plus $25,000 in a transaction involving a Lexus. Moses Heredia filed a separate lawsuit against Diaz and MTK, but Ralph Heredia filed a motion to dismiss the first lawsuit. On Tuesday, a California federal judge temporarily denied Ralp's motion on a technicality. Judge John W. Holcomb wrote: "Currently pending before the Court is the motion of defendant Ralph Heredia to dismiss the complaint of plaintiff Joseph Diaz, Jr. This Court expects and requires strict compliance with the court's local rules of procedure. Here, Heredia's counsel admittedly failed to engage in a [telephone] conference of counsel before filing the motion, as required by the local court rules. Accordingly, the Court declines to consider Heredia's motion, although he can re-file it if his attorney discusses the motion with Diaz's attorney before filing."
Heredia believes he is entitled to have the lawsuit dismissed because Diaz has not suffered any damage, arguing in the now-dismissed motion, "Diaz's complaint is a textbook example of throwing lots of dirt [by] listing every conceivable cause of action, and hoping something takes root."
DEC. 30, 2020 STORY: Last week, Boxingtalk reported that California manager Moses Heredia and his company Heredia Boxing Management had sued MTK Global Sports Management in a dispute over the right to manage IBF 130-champion Joseph "JoJo" Diaz. Both Heredia Management and MTK claim contractual rights over Diaz, with Heredia Management being the manager of record and Diaz more recently signing an advisory deal with MTK. The Heredia Management lawsuit was filed in federal court in California but it turns out that was actually the second lawsuit filed, because Diaz had filed a previous lawsuit, claiming that Moses Heredia was really a front for his half-brother, Ralph Heredia, and that Ralph Heredia is a convicted felon who stole two percent of Diaz's earning plus had a Lexus repossessed after Diaz paid Heredia $25,000 for use of the car. Diaz's earlier lawsuit was filed in California state court but removed to federal court by Ralph Heredia.
As laid out by Diaz in his compaint, Diaz met Ralph Heredia when Diaz was approximately 14 or 15 years old. Heredia maintained a cordial relationship with Diaz for several years, periodically buying him gifts such as boxing gear and equipment. In or around 2011, when Diaz began to win amateur boxing tournaments and gain more recognition, Heredia began taking greater interest in Diaz. In 2011, Diaz won the U.S. Mens National Tournament, then the US Olympic trials and he qualified for the 2012 Olympics. Around that time, Heredia approached Diaz and his father and asked whether he could sign Diaz as a boxing client.
Shortly after the 2012 Olympics, Diaz agreed to allow Heredia to be his manager and they signed a contract. BUT the contract was not directly signed by Heredia. Instead, Heredia had his half brother Moses Heredia's name on the contract as the manager of record. [According to Diaz] the reason Ralph Heredia inserted Moses' name on the contract was that Ralph was not a licensed manager, likely due to the fact that [according to Diaz,] Heredia has a documented criminal history and did not want to reveal his true identity to the Commission or to Diaz.
[Diaz alleges that] Ralph Heredia has gone by many aliases, including Rafael Tarango, Rafael Bustamante and Ralph Bustamante in order to conceal his criminal past. [Diaz says] the man he knew as Ralph Heredia was indicted in connection with an extortion and threatened murder plot against Los Angeles Rams player Darryl Henley over a 350,000 debt stemming from a drug deal involving over twenty five pounds of cocaine. He was ultimately convicted of a felony for conspiracy to possess and distribute cocaine for which he was sentenced to nearly twenty years in prison.
Diaz says as his pro career played out, Moses Heredia was only a paper manager and that Ralph was the true manager, handling handled all of Diaz's financial affairs. Diaz says he's met Moses only once before signing. After signing, Diaz hardly interacted with Moses at all, while Ralph Heredia arranged all of Diaz's boxing and media affairs, negotiating with promoter Golden Boy, arranging interviews and sponsorship negotiations. Diaz complains Ralph Heredia caused Diaz to miss out on other opportunities.
Heredia is also accused of stealing money from Diaz in a dispute related to an automobile . In October 2019, Heredia purchased a 2016 Lexus RC350 and let Diaz have possession of it, with Diaz agreeing to pay Heredia for the car over time. These loan payments from Diaz to Heredia would be in addition to the contractual manager fees Diaz was paying Heredia per fight. Diaz says he paid Heredia $25,000 towards the Lexus, and put another $4000 into the car, in order to wrap the white Lexus with black vinyl. When Diaz signed with MTK in October, Heredia allegedly arranged for the car, in Diaz's possession, to be repossessed. Heredia did not return the $25,000 payment, so by Diaz's reckoning, Heredia stole $29,000 from him.
The bitterness between the parties runs deep, as Diaz's lawsuit also complains about Heredia taking comp tickets from Golden Boy and giving the best ones to his own family and friends while sticking Diaz's family and friends in the nosebleed sections. Diaz is also mad about $300 in personal effects he lost when the car was repo'd.
And what of the MTK deal? After Diaz became a champion, MTK reached out to him an offered him an advance of $100,000 on his next purse in exchange for signing an advisory agreement. Further details on the MTK-Diaz side of the dispute will emerge as the second lawsuit unfolds.
Back in the first lawsuit, Ralph Heredia has filed a motion to dismiss Diaz's lawsuit. Ralph Heredia believes dismissal is proper because Diaz has not suffered any damage. Ralph Heredia's motion to dismiss argues that "Diaz's complaint is a textbook example of throwing lots of dirt [by] listing every conceivable cause of action, and hoping something takes root. The Supreme Court suggests a motion to dismiss was always intended to cull the weeds... Diaz suggests Heredia was under a legal duty to disclose a prior conviction even though no such legal duty exists. Moreover, Diaz's complaint fails to offer even a hint as to how he (Diaz) would have been able to earn more money, or would have been better able to advance his career, had he been aware of Ralph Heredia's prior conviction."
Diaz, of course, argues it would be wrong to dismiss the case because Heredia "actively stole" from him. The management agreement calls for an 18% manager's fee (which, according to Diaz, was owed to Moses Heredia, not Ralph Heredia), but Ralph Heredia is accused of stealing an extra 2%. When Diaz confronted Ralph Heredia about the extra 2%, he allegedly responded that the money was used to pay for an attorney who had been retained on Diaz's behalf. But Diaz says he never agreed to any lawyer, and alleges that the extra 2% was actually used to pay for Heredia's lawyer, identified only as John Doe, Esq.
As for the dispute about the Lexus, Ralph Heredia says, "it is unclear on what grounds Mr. Heredia's action in repossessing his own car constitutes breach [of contract], especially in light of the fact that repossession for failure to pay is permitted under California law."
DEC. 21, 2020 STORY: In an extremely ambitious (and dangerous if the allegations are true) lawsuit, California boxing manager Moses Heredia and his company Heredia Boxing Management have sued MTK Global Sports Management and Golden Boy Promotions in a dispute over IBF 130-champion Joseph "JoJo" Diaz. Heredia alleges he has a management contract with Diaz that runs through February 2022. According to Heredia's complaint, filed in federal court in California, MTK signed Diaz to a conflicting management contract in August and Golden Boy "negotiated with MTK as if MTK was the manager of Mr. Diaz in violation of the Ali Act for its own financial gain." While Golden Boy is a defendant, the main focus of the lawsuit is on MTK and its alleged principle, Daniel Kinahan. Diaz himself is not named as a party to the lawsuit. In addition to the expected causes of action for tortious interference with contract, Heredia accuses MTK, Kinahan and two related parties of being an organized crime enterprise in violation of a United States law known as the Racketeering Influenced and Corrupt Organizations or RICO.
The complaint names Kinahan as a defendant, alleging that MTK, a management and promotional company, is part owned and operated by Kinahan, who is a member of a criminal organization known to law enforcement officials as the Kinahan Organized Crime Group or KOCG. According to Heredia's complaint, "MTK is flooding the U.S. marketplace with illegal funds, not respecting US law through their interference with contract, violating the Muhammad Ali Act, and not obtaining the required licenses [to act as a boxing manager promoter]. MTK has in the past few months signed over eight US boxers and several dozens across the globe. MTK [is] having boxers sign management agreements using the title 'advisory' in an unguarded attempt to avoid legal scrutiny [and licensing requirements]."
The Complaint goes on to describe the KOGC: "KOGC is allegedly responsible for several murders, drug trafficking, and money laundering. The KOCG is one of Europe's biggest drug cartels. Law enforcement experts believe that Kinahan started MTK to launder ill-gotten gains from drug trafficking. Kinahan is wanted for question by several law enforcement agencies due to the murderous activities of the KOCG. On or about September 16, 2018, the United States Customs and Border Protection banned Mr. Kinahan and roughly 26 other members of the KOCG from entering America due to narco-terrorism concerns. In 2016, Kinahan fled [his homeland of] Ireland to Dubai after a boxing match he promoted ended in violence. During that boxing match, several masked gunmen fired AK-47s into the crowd, killed one person, and injured several more. This shooting is alleged to be a plot to kill Kinahan by a rival crime family."
The RICO violation, according to Heredia, comes in because MTK is reinvesting the profits of its drug dealing and money laundering activities into the boxing business. In doing so, MTK is becoming a large player in the boxing industry and destroying smaller family-run operations like Heredia's.
Also named as a defendant is a law firm, Vats Gupta & Co., or VGC, which Heredia alleges is acting as a front for MTK by representing Diaz and negotiating the just-announced IBF mandatory defense for Diaz against Shavratdzhon Rakhimov.
Specific to Diaz, Heredia charges that "After Diaz became a world champion, MTK reached out to him and offered, upon information and belief, an advance of $100,000 on his next purse in exchange for signing a 'marketing advisory' agreement... This advance essentially caused Mr. Diaz to mortgage his future away. [As a result,] the relationship has been disrupted and Diaz no longer communicates with Heredia." The complaint also sues MTK for signing undefeated junior welterweight Luis Feliciano (14-0). Like Diaz, Feliciano is not named as a defendant.
Boxingtalk will continue to follow this lawsuit as it develops.