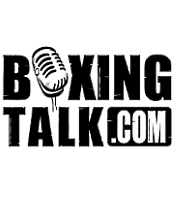 By Rey Danseco
One of Manny Pacquiao's previous victims is hoping to avenge his shameful defeat in expense of the younger Pacquiao early next year. Thai promoter Ekarat "Jimmy" Chaichotchuang has expressed his interest to pit the Philippine super-bantamweight champ Bobby Pacquiao against reigning International Boxing Federation (IBF) Pan Pacific featherweight champ Fahprakorb Rakkiatgym in March 2005 in Thailand.
Chaichotchuang said, the Rakkiatgym-Pacquiao bout depends on the availability of the Filipino champion and the result of his fighter's planned 9th title defense sometime February against unconfirmed opponent.
"He lost by knockout to Manny Pacquiao in 2002 because of his weight problems. He now wants a rematch with Manny, but this time at featherweight or if Manny's not available, I'll tap his younger brother Bobby," said Chaichotchuang.
Chaichotchuang recently visited the Philippines, where his other fighter Fahsan 3K Battery was pole axed by Manny Pacquiao in the fourth round, about three rounds longer than Rakkaitgym's debacle to the Filipino champ in their mandatory title bout for the International Boxing Federation (IBF) super-bantamweight crown in October 2002 in Davao City.
The 28-year old Rakkiatgym scored six knockouts in eight wins in a row, including six against Filipinos, since losing to Pacquiao.
Last Wednesday, he rose from a first round knockdown to score a 2nd round stoppage win against inexperienced southpaw Alvin Clerino (10-2 win-loss with 7 KOs) of Johnny Elorde Stable of Parañaque City in Pattaya, Thailand.
Rakkiatgym improved to 46-3, 29 KOs and has gained so much confidence.
Despite his in tip-top shape, the orthodox RP 130-lb champ was forced to back out in the mandatory title bout in the undercard of his older brother's tune up fight against Fahsan due to minor injury that he suffered while in training.
Send questions and comments to: reydanseco@yahoo.com