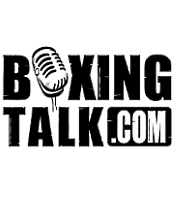 PRESS RELEASE:
Former World Boxing Council heavyweight champion and current WBC interim champion Hasim "The Rock" Rahman is expected to be named undisputed WBC heavyweight champion after the surprise announcement today that Vitali Klitschko intends to retire from boxing. "After Vitali postponed his fight with me four times, I am thrilled that WBC President Jose Sulaiman is keeping his promise to me by convening his Board of Governors to automatically upgrade me from interim champion to again become the undisputed WBC heavyweight champion," Rahman said.
Rahman's promoter Don King is looking forward to his fighter being named outright WBC champion, which would mean he would then represent all four heavyweight world champions.
"Hasim Rahman is a courageous fighter, and I applaud him for his bravery and congratulate him on the news that the WBC will announce that he has become their undisputed heavyweight champion shortly," King said.
Rahman (45-1-1, 33 KOs) has been the No. 1-ranked mandatory challenger to the WBC heavyweight champion Klitschko since Nov. 13, 2004.  Since that time, Klitschko failed to meet Rahman on four separate occasions:  A scheduled April 30 match at New York's Madison Square Garden was rescheduled to June 18 after Klitschko suffered what was called a thigh injury while jogging.
Klitschko moved this mandatory defense to July 23 after stating his thigh did not respond to treatment.  The July 23 match was again postponed after Klitschko claimed his thigh injury had spread to his back.
Klitschko then underwent what his handlers referred to as "minor back surgery" on April 19.
King responded in May by successfully petitioning under the rules and regulations of the WBC to sanction an interim heavyweight championship-at a cost of almost $2 million to Don King Productions-owing to Klitschko's repeated inability to face his mandatory challenger, Rahman.
Klitschko responded by inexplicably petitioning the WBC asking for a second exception to face another fighter on Sept. 24-he had already received an exception to make a voluntary defense opposing Danny Williams on Dec. 11, 2004-in effect saying he was healthy enough to fight, just not against  Rahman.
Rahman then took the huge risk of losing his mandatory challenger status on Aug. 13 when he agreed to face WBC No. 2-ranked, and WBC No. 2 mandatory challenger, Monte "Two Gunz" Barrett at the United Center in Chicago for the WBC interim heavyweight title.
The WBC Board of Governors subsequently rejected Klitschko's petition on July 15 and ordered Klitschko to face the WBC interim champion on Nov. 12, which turned out to be Rahman after he scored a unanimous decision win over Barrett.
Rahman's daring move to fight rather than wait for Klitschko now appears to have been prescient after Klitschko claimed yet another training injury-this time his right knee-on Nov. 5, which scuttled their scheduled Nov. 12 pay-per-view bout to have emanated from Las Vegas.
Rahman's ascension to interim champion was significant because the WBC rules and regulations now call for Rahman to be immediately named its undisputed champion.
King currently represents World Boxing Association champion John "The Quietman" Ruiz; International Boxing Federation champion Chris Byrd; World Boxing Organization champion "Relentless" Lamon Brewster; and soon, it appears, Rahman as the WBC champion.
Ruiz will meet his mandatory challenger Nicolay Valuev in a previously scheduled match on Dec. 17 in Berlin, Germany.  Rahman would next fight an opponent designated by the WBC.
King has gone on the record stating he thinks the public would like Rahman's next opponent to be James "Lights Out" Toney.
After these matches, King plans to announce a tournament where all world heavyweight champions will fight each other to determine an undisputed champion.  He expects the format to be similar to his 1986 box-off that produced the youngest heavyweight champion in history, Mike Tyson, and his 2001 Middleweight World Championship Series, which resulted in the first undisputed middleweight world c