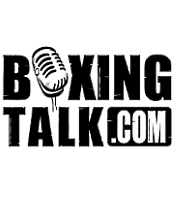 GL: It has come to my attention that Vitali Klitschko might look to take another tune-up before getting it on with you. What are your thoughts on that?
"As far as I know, according to the WBC rules, when you win a vacant title, you get one optional defense before you have to make your mandatory. But I can see why Vitali wants to milk his title and keep it, because fighting Hasim Rahman, he's losing everything. If he fights another stiff in Germany and is able to put some steroids back in him and do what they do over there in Germany, it's understandable he doesn't want no parts of this."
GL: Sources from the Klitschko side have informed me that they have until June to fight you. Is that the case? Can you tell us what you know about that?
Hasim Rahman: "Like I said, all I know is he gets one optional fight and then he must make his mandatory next. I understand negotiations have started already and this is the biggest fight out there. I'm the last linear champion that won the title in the ring that is still active. Now it's just time for us to get it on! I'm his truth serum. He wants to prove that he's the man and I'm ready to prove that he's not. Let's celebrate their President's victory in style with a big championship fight. Fighting Hasim Rahman, will give him a lot more time to spend with that man. He'll be able to focus a lot more on politics by the time I'm done with him.
GL: How do you feel about the fact that they're even considering looking elsewhere while you're the mandatory?
HR: "Obviously, I feel he's avoiding me. Why else wouldn't he want to fight the biggest and best out there? He feels he's the best and he talks like he's great, so let's fight and see what time it is."
GL: I recently did an interview with Dan Goossen, he basically said that James Toney deserves a shot at Klitschko more than you do. He also had some negative things to say about you as well. Did you read this interview? If so, what were your thoughts on Dan's comments?
HR: "Yeah, I seen the interview. Dan Goossen is a silly hillbilly who goes around robbing people for their money. I guess he's right though. All Kali Meehan did was win the WBO title, but that's nowhere near what James Toney did against Rydell Booker. What did he do to that fat cruiserweight? He knocked him out in one round right? He musta killed him right?
GL: No Rock, he won a decision.
HR: "He won a decision with a cruiserweight who can't punch! That's right! And my 13 year old punches harder than Rydell Booker. Rydell wasn't thinking about that fight, he had them grams on his mind. James Toney."
GL: In the past you've told me if you couldn't get Klitschko next, you'd take something light like Jame Toney. It appears that there's still animosity between the two of you. Is that the case?
HR: "To me, James Toney is a phony, fraud and fake. I hear he's trying to get a reality show, he's thinking he's a moving star, and he's thinking he's gangsta...he's not gangsta though and his whole personna is fake and scripted to me. I see him in public and he's just nice and mild mannered. To me it's fake to turn into a gorilla when the lights are on. Cut it out James, be yourself!"
GL: So despite all of the back and forth between the two of you he's never acted gorilla with you in public?
HR: "He knows better than that Greg. James knows that acting gorilla with me is not the move. If James wants anything to do with this, he should tell his massa Goossen to make the call." 
MEMBERS CLICK HERE FOR THE REST OF THIS MUST READ INTERVIEW
Send questions and comments to: vze2bxtt@verizon.net