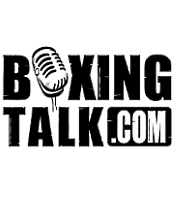 PRESS RELEASE:
Naoufel Ben Rabah has signed a contract to fight Mexican, Arturo Morua in an officially sanctioned IBF World Title eliminator on September 5th in Texas and the fight will be promoted by Golden Boy Promotion's with the winner becoming the mandatory for "The Hitman" Ricky Hatton's IBF Junior Welterweight title and will be shown live on HBO Latino. Naoufel Ben Rabah is a product of the 2000 Sydney Olympics representing Tunisia in the same weight division as Miguel Cotto and Mohamad Abdulaev. He moved up in the ratings after knocking out Dairo Jose Esalas (IBF #8) in masterful display of boxing in Australia in March.
Today I had the opportunity to speak with Rabah's trainer/manager, Craig Christian. "This is the break we are looking for, Naoufel Ben Rabah is one of the best boxers in the world and on September 5th we will prove it. Firstly we would like to thank Golden Boy promotions and Arturo Morua who was the only one with enough guts to fight us. There were two other contenders in line before us.
Juan Urango decided not to fight and Lovemore N'dou, we have been asking him to fight for over a year but he never wanted anything to do with us. When he found out Urango wouldn't fight him, he got himself disqualified by going ahead with his scheduled fight that would  automatically disqualify him from the eliminator. We would like to say "Lovemore we are still here and will give you the  opportunity to fight, we know you are scared and you have been ducking us  for a year and you wouldn't fight us even for a World title eliminator.
You would fight Urango, you would fight Mitchell but you won't fight Ben Rabah."I believe the IBF has done the right thing with finding a decent opponent in Arturo Morua. He has the courage to fight Ben Rabah and it will be a great fight. We would like to thank the IBF for supporting us and having faith in Ben Rabah's talent. I think what they have done is the right thing because Lovemore wouldn't fight. The whole court thing is a front "I would also like to thank Sampson Lewkowicz, I call him the Picasso of boxing. He has done everything in his power to help us. Every word he has said has come true. From everybody from Harry's Gym, we thank you very much. Well things have certainly moved forward since Christian teamed up with Picasso, let's hope Rabah does what Kostya couldn't.-Harry Summers