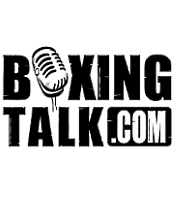 When he was coming up the hard way as a young man in Colombia, Juan Urango dreamed of the day when he would be able to not only take care of his entire family, but would also be able to call himself the best in the world – a Champion. On Friday, June 30, at the Seminole Hard Rock Live Arena in Hollywood, Florida, that day will finally come for the unbeaten Urango as he will face Australia's Naoufel Ben Rabah in a 12 round bout for the vacant IBF Junior Welterweight Championship of the World. 
With a victory in the bout, which will be televised live on ESPN2's Friday Night Fights, the dreams of Urango and his family will be fulfilled, and a new star will be born in the boxing world. But Rabah has his own dreams of becoming Champion, and he has vowed not to leave Florida without the title belt around his waist.
For boxing fans, that means we're in for an unforgettable fight.
"This is what boxing is all about," said Warriors Boxing's Leon Margules.  "Two of the best 140-pound athletes in the game competing for the World Title, with neither willing to leave the ring as the loser.  This should be an explosive battle and I'm glad that the entire nation can see it on ESPN2 if they can't make it down to Hollywood to see it live."
Doors open at 6:30, the first bell rings at 7:30, and the live ESPN2 broadcast commences at 9pm ET / 6pm PT.
Additional undercard bouts will be announced at a later date.
A native of Jaraquielle, Colombia, who now makes his home in Florida, 25-year-old Juan Urango (16-0-1, 13 KOs) the IBF #3 ranked Junior Welterweight, has topped most boxing pundits' lists as the contender 'most likely to succeed' in the ultra-competitive junior welterweight division.  A relentless force with knockout power in his "Iron Twins", Urango handed talented and durable Andre Eason the first stoppage loss of his career last August, and with the NABO, WBC Latin American, and IBF Latino titles already in his trophy case, the only thing missing is a world championship – something he hopes to get on June 30.
Standing in Urango's way is 28-year-old Tunisia native Naoufel Ben Rabah (24-1, 13 KOs), the IBF #1 ranked Junior Welterweight, who is a five year veteran of the punch for pay ranks who has made quite a name for himself in his adopted home of Australia.  An Australian, IBF Pan Pacific, and WBO Asia Pacific champion over the course of his career, Rabah made his United States debut last September with a 12 round decision victory over Arturo Morua, and is looking to add another Stateside win to his ledger when he faces Urango.
Tickets for "Ring Warriors", priced at $25, $50, $100, and $150, are available by calling 954.523.3309 or by visiting
www.ticketmaster.com
.
For more information on Warrior's Boxing, please visit our website at
www.warriorsboxing.com
.