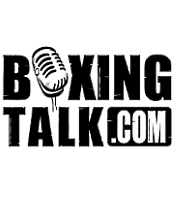 West Australian-based Naoufel Ben Rabah successfully stepped up in class on Saturday, stopping game Colombian Dairo Jose Esalas in the seventh round of an enthralling bout to retain the WBO Asia Pacific light welterweight title.
27-year-old Rabah, a 2000 Tunisian Olympian, outfought Esalas in the opening three rounds, and then knocked him down in the fourth with a solid left hook.
Round five saw more trading on the inside between the two, and also a point deducted from the Colombian for hitting below the belt.
The sixth had the vociferous crowd at the Greek Hellenic Centre on their feet, with both fighters going toe-to-toe. On each occasion Rabah would seem to wobble Esalas, the 31-year-old would come roaring back.
Round seven followed in a similar vein. It was apparent both fighters were feeling the frenetic pace of the contest. Late in the round Rabah rocked his foe with a left-hook, right-hook combination, and in the following exchanges was able to continually stagger him with bone-crushing shots. With Esalas rubbery legged, tired, and almost out on his feet, the referee stepped in and stopped the contest at the 2:59 second mark. There was no protest from Esalas' corner.
"That was the best fight I've seen in Australia for many, many years," said Rabah's trainer/manager Craig Christian after the contest. "It's one that the people will be talking about for a while."
With the victory Rabah's record now advances to 23-1 (13), while Esalas falls to 28-6 (23).
The smooth-boxing Rabah is now set to ascend up the IBF ratings. Prior to the fight, that organization had him in its #15 slot. Esalas was rated #10.
Undercard:
* Junior middleweight Daniel Dawson moved to a perfect 19-0 (14) with a five-round destruction of Indonesian Jack Slowday, reportedly now 14-4-3. Dawson controlled the fight from ring centre for four rounds, and then brought his foe undone in the fifth with a left-rip, followed by a left-hook.
* Also at junior middleweight, 6'1" southpaw Lennox Allen, originally from Guyana now West Australian-based, battered Joe Lopez with body blows until the latter's corner threw in the towel 42 seconds into round one. 19-year-old Allen has a world of potential. He's quick-handed, a very good mover, and actually has some pop when he sits down on his punchers. Now 5-0 (3), he's definitely a fighter to watch. Lopez dropped to 1-1.
*In an action packed middleweight affair, Jeremy "The Anvil" Allan won a four-round unanimous decision over Craig Parke. Scores were 39-36 (x 2), and 38-37. Allan, a true value for money warrior, evens out to 2-2-1. Parke is now 6-2 (2).
Note: Harry's Gym would once again like to thank Sampson Lewkowicz for his assistance in matching an excellent main event.