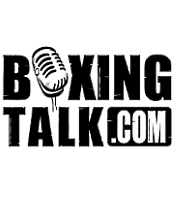 MANILA, Philippines – Top ranked Juanito Rubillar can afford a big steak at dinner and he feels comfortable with the weather Tuesday in Tijuana, Mexico, the day after his team arrived there.
Upon checking his weight at the Tijuana Boxing Commission, Rubillar tipped the scale at 109 pounds, just a pound over the light flyweight limit.
"So tonight Juanito can have a big steak dinner," said Gabriel "Bebot" Elorde Jr., Rubillar's manager who traveled with him along with trainer Fernando "Ding" Cabanela from Manila all the way to Hollywood, California last week then Mexico since last Monday. "The weather here is beautiful says Juanito."
The 27-year old Rubillar, a Manila-based native of Mati, Davao Oriental, Philippines, had started his first morning in Tijuana by 20 minutes road work and at 1 p.m started training for about ten rounds at the Reyes Kick Boxing Gym which is located just a few minutes walk from their hotel, the La Mesa Inn.
Rubillar, a father of three, is set to see action for the second time in Tijuana in a title fight rematch against his Oct. 2001 tormentor, World Boxing Council (WBC) light flyweight champion Jorge "Travieso" Arce, a native of Los Mochis.
The scheduled 12-round Rubillar-Arce bout will be the main event of a card of Promociones Zanfer (Zanfer Promotion) at the El Torreo de Tijuana in Mexico on Saturday night (Sunday morning in Manila).
The venue of the fight is "only about a blocks from our hotel" according to Elorde.
Another Filipino, Wyndell Janiola from Cebu province in central Philippines will fight in the supporting bout against another Mexican Eric Ortiz. The survivor will earn the right for the mandatory fight against International Boxing Federation (IBF) light-flyweight champ Victor Burgos,another Mexican.
The Team Rubillar and Janiola met for the first time in Mexican soil during breakfast. Janiola is with his trainer Carl Peñalosa Jr. manager Josephine Ouano and partner Terry Carter who is accompanied by his daughter Danielle from Monterey, California.
"Janiola is resting today and will start training tomorrow," said Elorde, who claimed Janiola, who is IBF's top ranked contender, is oozing with confidence like the WBC No. 1 Rubillar. But still, he asked the Filipinos prayer to win.
"Isama n'yo sa dasal na manalo si Juanito at maging world champion din (Include Juanito in your prayer to become a world champion too)," Elorde said.
Send questions and comments to: reydanseco@yahoo.com