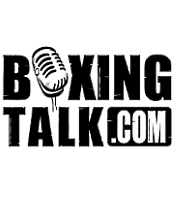 For 17 years Ricky Quiles has toiled in the boxing gym, fought and won all over the United States, waiting for his one opportunity to shine.  On Thursday, May 18, Quiles finally gets that long-awaited world title shot when he faces former world champion Julio Diaz for the interim International Boxing Federation lightweight championship on a history-making card.
This is the first time two Tribes--the Seminole Tribe of Florida and the Sycuan Band of the Kumeyaay Nation--have joined forces to help present a world championship boxing card.


The promoters of the card are Warriors Boxing, which promotes Quiles, and Sycuan Ringside Promotions of California, which promotes Diaz.


"I've waited my entire career for this moment, and I'm not about to let it slip away," said Quiles.  "Julio Diaz is a great fighter, and you know what happens when a Puerto Rican and a Mexican get together in the ring, but I will win this war."


"There is nothing better than being a world champion," said Diaz.  "It's an on-top-of-the-world feeling.  I miss that feeling.  I had it once and I want it back.  Now, I have a better appreciation for what I had and for what I will have again.  My loss to a great champion, Jose Luis Castillo, has only increased my hunger and desire to again wear a world title belt.  I have nothing but respect for Ricky Quiles; he is a most worthy opponent.  But I am on a mission and I will not be denied."


"I want to thank my promoter, Sycuan Ringside; Warriors Boxing; both the Sycuan and the Seminole tribes; and also the IBF for making this great opportunity happen.  I'm well aware it wasn't a simple or easy job.  This is my chance to reach the mountain top again, and I am ready, says Diaz."


Current IBF champion Jesus Chavez currently is sidelined by injury, making it impossible for him to fulfill his mandatory title defense against Quiles, who is the No. 1 lightweight contender.  The winner of May 18 bout will be awarded the interim title and will be elevated to full championship status if Chavez does not face him within a time frame specified by the IBF.


Quiles-Diaz, which headlines an outstanding night of boxing on the "Tribal Pride" fight card presented by Warriors Boxing Promotions and Sycuan Ringside Promotions, will air live on pay-per-view from the Seminole Hard Rock Hotel and Casino in Hollywood, Fla., beginning at 9 p.m. ET /6 p.m. PT.


As one of the original founders of USET (United South and Eastern Tribes), where the motto is "There is Strength in Unity", the Seminole Tribe of Florida and the Sycuan Band of the Kumeyaay Nation has joined forces to further exemplify that strength.  We have committed ourselves to bringing the best there is in boxing entertainment to fight fans around the world, which brings all involved to the pinnacle of Tribal Pride," says Mitchell Cypress, Chairman of the Seminole Tribe of Florida.


"As the Executive Director of Warriors Boxing Promotions, I've witnessed phenomenal success in a short period of time.  Warriors Boxing Promotions has rapidly risen to the top bringing World Class Boxing events to audiences around the world.  This historic night of boxing will feature two Warriors in Quiles and Diaz.  They will put it all on the line in a battle for supremacy in the Lightweight Division, as they both seek that ever coveted World Title," says Leon Margules.


"We are very excited about co-promoting this world title fight with the Seminole Tribe of Florida," said Daniel Tucker, Tribal Chairman of the Sycuan Band of the Kumeyaay Nation.  "Our tribe, the Sycuan Band of the Kumeyaay Nation, is constantly making history and the Seminole Tribe of Florida are much like us in that regard.  When we say it is 'Tribal Pride,' it is not just a slogan for a boxing match.  It goes to the heart of everything we do for our tribal members and our neighbors.  I am sure this will be the first chapter in a great boxing relationship between two great tribes."


"The IBF title bout between Sycuan Ringside's Julio Diaz and the Warrior's Ricky Quiles is a great match and so is the promotional pairing of our two tribes," said Glenn Quiroga, president of Sycuan Ringside Promotions.  "This West Coast-East Coast matchup is something that I'm sure will capture the imagination of other tribes all over the country.  Like us, the Seminoles are working hard and thriving in the gaming and hospitality industries.  And, just like Sycuan, the Seminole Tribe of Florida has a storied history and culture.  I think our man, Mr. Diaz, will win, of course.  But the real winners will be the boxers and the fans who either attend this great show or catch it on pay-per-view television.  Matching the Sycuan Band of the Kumeyaay Nation and the Seminole Tribe of Florida is like matching Hearns vs. Hagler.  Everybody wins in this relationship."

"They say that working together works, and I think this is the spirit and the nature with which we at Sycuan entered into this partnership with the Seminole Tribe of Florida and their boxing venture, Warriors Boxing," said Willie Tucker, executive vice president of Sycuan Ringside Promotions.  "For the Sycuan Band of the Kumeyaay Nation, and I am sure the Seminoles, the important thing in boxing is to give fair treatment to the athletes, the boxers, and to put on great shows for the fans.  The linking of Sycuan Ringside Promotions and Warriors Boxing is just a natural, and I am sure that this first world championship, pay-per-view TV card will lead to even bigger and better events.  We are pleased and proud to be working together with another great and historic tribe in this effort."

"I know I join in the feelings of my Warriors Boxing counterpart, Leon Margules, in believing that this is just the start of a mutually beneficial relationship which will underline what two great tribes are doing in our country today," said Scott Woodworth, vice president of Sycuan Ringside Promotions.  "This is a relationship that goes far beyond boxing and it is the type of partnership that our sport sorely needs right now.  I am so proud to be a part of this history-making event and business relationship."
 
 The world-class undercard will be announced later.


Ricky Quiles (39-6-3, 8 KOs) has been one of the most avoided boxers in the sport during the past few years.  A slick boxer who is unafraid to get into the trenches and scrap, the 35-year-old southpaw earned his shot at the title with back-to-back victories over highly regarded Edner Cherry and former world champion Javier Jauregui, and is eager to join the ranks of other great Puerto Rican champions such as Felix Trinidad, Jose Torres, Wilfred Benitez and Wilfredo Gomez.


Hailing from Coachella, Calif., Julio "Kidd" Diaz (32-3, 24 KOs) comes from a fighting family, and he has made that family proud by fighting his way to the top of the lightweight division.  A two-fisted puncher with underrated boxing ability, Diaz held the IBF world title for close to a year during 2004-2005 before a hard-fought loss to Jose Luis Castillo during March of 2005.  Diaz since has rebounded with two consecutive first round knockout victories, and on May 18, he is looking to once again wear the IBF belt.


For more information on Warrior's Boxing, please, visit our website at www.warriorsboxing.com.