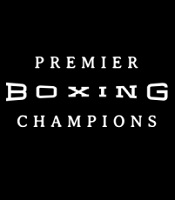 On December 5th in Los Angeles, Errol Spence will defend his WBC and IBF welterweight championships against Danny Garcia. On the same Premier Boxing Champions pay-per-view show, "The Riverside Rocky" Josesito Lopez (37-8) battles Francisco Santana (25-8-1) in an all-California welterweight bout. Lopez has beaten former world title holder Victor Ortiz, and lost to Canelo Alvarez, Marcos Maidana and Jessie Vargas. He also gave former welterweight champion Keith Thurman hell back in a January 2019 loss. Most recently, Lopez knocked out John Molina Jr. in September. He's trained under the guidance of Robert Garcia. Here is what Lopez had to say on a media call yesterday:
Josesito Lopez: I'm thankful and glad to be fighting December 5 and I'm healthy. Training camp has been going great. And I'm excited for this fight with just a couple more weeks to go.
Q: First question is as far as your time working with Robert Garcia, describe some of the changes that you've seen in your boxing style in your fighting over the last year or two that you guys have been together.
Lopez: He's helped me become a smart technician. And then we have one of the best gyms in the entire world with the most amount of quality fighters. So, as far as experience, I bring the experience but quality fighters in sparring helps and they have the best of the best here. No shortage of sparring, and good work and we all push each other. So it's been all good since I made the move.
Q: As far as personal improvements that you've seen in your own boxing game, what are the one or two things that you feel that you've really tightened up as far as your performances?
Lopez : Well, when it comes to the top level of boxing, it's just the smallest of mistakes that can cost a lot. And I've made those mistakes in the past and I've managed to correct them. And then Robert helped me to tweak small things that have made a big change in my boxing. So those small changes can - it goes a long way for me.
Q: Do you feel a sense of that you have not as much time as you used to in order to try to get that championship?
Lopez: Yeah, I'm a little higher in age. I feel that and I know that. But I feel very, very good with Robert right now. And I'm at a good time in my life where I'm balancing experience with strength and quality work with Robert. There has been nothing but good things, positive things throughout with him. So, I'm excited.
Q: How do you see this fight playing out, ideally, what would you like to see occur?
Lopez: Well, obviously, ideally, I would like to come out with a victory, but I'm prepared for a war. I'm prepared for anything that Francisco comes to bring to the ring. He's a tough, gritty fighter that always comes to fight and I expect that. I expect fireworks, I expect quite possibly the fight of the night. So I'm ready for anything.
Q: In terms of your mentality, how do you get to that level mentally, of knowing you're going to be in for what many considered to be a war on December 5th?
Lopez: Well, mindset wise, every fight is the most important fight of my career. This one, no less. So, I come into the table as if it could possibly be my last fight and I bring everything. I trained hard. I focused. I've been away from home.
Q: Do you think that after not fighting for roughly about a year or so, has it been good for you or has it refreshed you?
Lopez: Well you got to make the most of it. I wish I could have fought a little sooner but I make the most of it. I stayed active in the gym. I'm constantly training, working with other guys. I've had a few camp right before the shutdown. I was helping Mikey Garcia prepare for Jessie Vargas. So I've been training. I think for the most part, I'm just thankful and happy to be able to be fighting in this year, really a time where some fighters won't even get to fight this year. So, I'm glad I can.
Q: Have you seen Francisco fight? What is it that you see in his game that you think that you may be able to exploit?
Lopez: Well, it's not necessarily what I see in him. I just think I'm a better fighter than I was before. And we both bring grit and determination to the fight, I think that's been clear. I just feel like I've been quite a bit smarter in my boxing throughout my last few fights. And I'm able to have that ring IQ that's necessary for a fight like this.
Q: Can you talk about how your time with Robert Garcia helped you particularly in your last fight?
Lopez: Well, my time with Robert Garcia has been great. He's a good mentor and he has helped me with game plans. Intelligent ring generalship and that showed against John Molina where I did knock him down early. We stayed patient. I didn't make little mistakes and I still finished the job. So, all that is basically where the work that Robert Garcia has shown. It made me a little bit smarter in many ways. He says you work smarter not harder. Even though I'm still working just as hard, I'm just getting a little smarter.
Q: What have you learned from the pandemic of overall?
Lopez: What I've learned is that with the shutting down and everything there, it gets tough for everyone and my heart goes out to definitely all the people that are struggling and hurting. You know, everyone is struggling in some type of way. But you also got to make the most of your time. I've definitely sat down and made the most of my time. I was able to do things that that are important to me. I started my own trucking company and the things that you put aside and procrastinate on doing, it was a good time to really realize the important things in life and then work hard for what you want. So although it's been a tough, tough time for myself and everyone else you make the most of this bad time.
Q: Any final comments before you get ready for December 5th?
Lopez: Well, I want to say that I'm very thankful to be fighting on PBC... They know a fight with myself is never a boring fight. So, I'll definitely bring that action. I'm excited to be on the card with another exciting fighter that will bring fireworks. So, this is a fight that you can't miss. And you can't blink because the fight could be over anytime. I feel great and I'm excited to get out in there and then show everybody what I got.