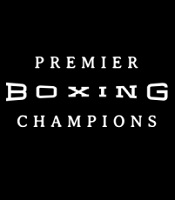 Francisco Santana: I'm excited and I'm very, very thankful and grateful for the opportunity to [face Josesito "The Riverside Rocky" Lopez in a ten-round welterweight showdown on December 5th as part of Premier Boxing Champions' Errol Spence vs. Danny Garcia pay-per-view show]. [It will be an] all-action fight. People that know boxing know that Josesito and myself, it's like it's another version of the Arturo Gatti and Mickey Ward type of style fight. You know, we both come forward. It's the same versions of each other. So, I think the fans are in for a good treat.
Q: I know you guys are both California guys who've been around the sport for a long time. Do you guys know each other at all?
Santana: No, obviously we know of each other but I've never necessarily met him or introduced myself. We both at one we both started out back in the days with Mr. Dan Goossen, may he rest in peace, that was my original promoter back in the days. So we would see each other a lot on different cards. But other than that, no, I've never had the privilege to meet him.
Q: How many similarities are there between you two?
Santana: I let people compare us. Essentially, it is that we do have a similar record, similar type of style. We both come forward, all action. When they mention my name or they mention his name, I think that boxing fans know that they're in for a good fight, because I don't think either him or I have ever been in a dull fight. So, I feel like that's definitely a big similarity with each other. Outside of boxing, I don't know. I don't know how he is outside of boxing. I'm just a low-key family man. I'm actually here at work right now. So, I'm in my office away kind of secluded myself for this interview. So, I don't know what he's like outside of work but inside the ring, I think that we are very similar.
Q: Looking back, and maybe your last couple losses, what have you feel that you've needed to change or what have you learned from those experiences?
Santana: I still haven't stopped learning. So, a lot of it has to do with that, and just being able to have confidence in myself to be able to just go out there and display it all out there, put it all out there. This is like a do-or-die type of fight. So, I got nothing to lose and everything to gain. I'm just going to go out there and just basically just leave it all out there. Like I said I've got everything to gain, nothing to lose. This is my go big or go home type of fight. So, as far as past experiences, it's always a learning experience. I just fought the biggest junior middleweight out there [former champion Jarett Hurd]. And that's not necessarily my weight class, even though I used to campaign at that weight class back in the days, but not necessarily my best weight. I was just doing it because I didn't have the proper training or proper coaches back in the days but nonetheless, I don't dwell on the past. I live in the future and live in the present and just want to be a better person every single day. So, I can be a better man tomorrow.
Q: How are you feeling coming into this particular bout seeing as it will be at 147 pounds coming off your fight against Jarrett Hurd?
Santana: I'm naturally a 147. I'm not at 154 like when I fought Jarrett Hurd. I didn't really have to make weight practically. I think I hydrated a couple pounds or not even hydrated, I just went and ate. This is my natural weight class. So, I just have to make the best of it, like I said this is go big or go home.
Q: Do you think that you'll have to be I will say like a lot tougher then Lopez going into this fight?
Santana: At this point, I just have to prepare for whatever he brings. I have to be prepared for the best of Lopez out there. So, if he is tough, I have to be tougher. If he wants to be clever, I have to be more clever. If he wants to display certain skills, I have to display even better skills. So, I just got to bring everything up, no matter what he brings to the table.
Q: How do you think being in a lot of tough fights that went the distance builds you going into this particular fight against Josesito Lopez, who is a tough fighter like yourself?
Santana: To me, it's just another day. It's another day of boxing. It's something that I've trained for moments like this to be able to test myself once again. And what better way to test myself than with someone like Josesito Lopez, who is another version of myself, basically. So, I'm testing myself with another version of myself.
Q: How will having fans in attendance play a factor into feeding off the energy of the crowd while you're in the ring there?
Santana: Well once you get hit, you don't even realize if there's a crowd or not. Your blood kind of boils up a little bit and you just go. So, I'm sure that once that bell rings and we start throwing punches it'll be the same as always. Him and I, we can probably fight in a garage, with no people there and it will still be a hell of a fight. As far as the crowd, I'm sure every fighter learns to just tune it out. It is what it is and we're going to go out there and let our hands go.
Q: What did you take away from that fight with Hurd that you think you can bring into this fight coming up?
Santana: Well, it will first of all, I fought the biggest super welterweight out there. I do have a good chin right? I showed that being able to hang in there with such a big boy like himself and a great fighter. So, coming into this fight, I was able to realize that I am a little sturdier and little stronger than what I thought.
Q: Francisco do you have any final thoughts as you get ready for your December 5th showdown against Josesito Lopez?
Santana: Everybody just tune in. You're in for a real treat. Everybody, obviously like myself included, we're looking forward for the main event. But also, this is an all action packed undercard and especially Josesito Lopez versus myself. So, you guys don't want to miss it because when you guys think of Josesito and myself, you guys know that we never disappoint and we're not going to start now.