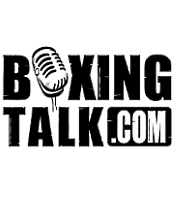 GL: What's the latest with Andre Purlette? "
I'm coming back, but I never went nowhere. I shed a few pounds and I want to send a challenge to all of the top cruiserweights and the cruiserweight champions out there that if they want to fight me, I'm ready. I sparred with Mormeck he never wanted to spar with me again. I sparred with Cunningham and he never showed up the next day. Then I wanted to fight him and he backed down. This other guy who he was supposed to fight didn't even want to spar with me. I'm a cruiserweight now and I want to fight. I'm tired of waiting and I want to get things going."
GL: What can you tell us about your next fight?
AP: "I'm going to be fighting on Saturday night, I don't know much about the guy I'm going to be fighting but I'm going to get him out of there. I'm in great shape, I'm going to knock this guy out and then we're going get this thing rolling."
GL: After nearly 40 fights at heavyweight what made you come to this decision?
AP: "I think me and my trainer James Ali Bashir decided that the heavyweights are coming too big and I'm giving away too much. In my last fight I wasn't in my best shape and I was giving away a lot of weight and I got hurt in the fight, so I know can make cruiserweight easy so it's probably the best move for me. I have no time to play, I want to fight the best that cruiserweight has to offer and I dare any of the champions to fight me."
GL: With 35 KO's in your 38 wins as a heavyweight, do you think the top cruiserweights will be in a rush to fight you?
AP: "I don't think they're going to want to get in the ring with me but I'm going to keep calling them out, keep on winning and eventually they're going to have to fight before their fans start calling them cowards. None of these cruiserweights could beat me and I'm ready to prove it. I'm challenging the whole division."
GL: Don King has a lot of top cruiserweights in his stable. Have your people been in touch with him to discuss any of those bouts?
AP: "We talked to Don about some stuff and we're going to see what we could get done. Don is pretty busy with some other preoccupied stuff. Once that's done maybe we could deal with him again."
GL: Is there anything you'd like to say in closing
?
AP: "I appreciate being on Boxingtalk.com, and I'm going to be making some big noise at cruiserweight so I want all the fans out there to look out for me because once one of these guys step up to fight me I'm going to make them look like a chump."
Send questions and comments to: gleon@boxingtalk.com