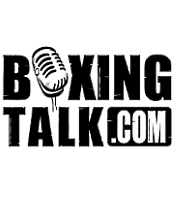 By Scott Shaffer and G. Leon
As the WBC heavyweight title bout between Vitali Klitschko and Danny Williams approaches, it appears that there is a four-way conspiracy between Williams and three boxing promoters, Klitschko's K2 Promotions, Bob Arum's Top Rank and Frank Warren's Sports Network Limited, to make it appear that Danny Williams will receive only $300,000 to face Klitschko, when, according to evidence obtained by Boxingtalk, his purse is much closer to $2 million.

According to documents submitted to the Nevada Athletic Commission, Williams will be paid just $300,000. On face value alone, the reported figure is not credible. Williams is fighting for a recognized heavyweight championship of the world and he is one of the hottest commodities in the sport after knocking out Mike Tyson, the world's most famous boxer this summer. Appearances aside, Boxingtalk is in possession of credible evidence that the $300,000 figure that has been submitted to the Nevada Athletic Commission and the Internal Revenue Service is bogus. That evidence consists of a September 1, 2004 letter written by Warren to Williams on Sports Network stationery stating that Sports Network would pay Williams 1 million British pounds to challenge Klitschko. At current exchange rates, that figure works out to more than $1.9 million. The version obtained by Boxingtalk was not signed by Williams, but Williams would have to be a pretty poor negotiator to start with an offer of $1.9 million and wind up signing for $300,000.

Warren's letter also states that Williams "has agreed to enter into a Management Agreement with Frank Warren to be his exclusive manager from today's date." It is illegal under United States law for one person to serve as both manager and promoter to a boxer.

The discrepancy of over $1.6 million in Williams' purse opens the door to speculation that Williams and the three promoters are defrauding the IRS and William's ex-manager Dwight Yarde by reporting the artificially deflated purse figure. Ron DiNicola, an attorney representing K2 said on Thursday, "Sports Network has indicated to us and other authorities, including the IRS that Williams' will receive $300,000. It is my understanding that Sports Network has provided documentation of this to the authorities. We relied on Sports Network and Danny Williams to tell us what their arrangement is."

To complicate matters further, because Klitschko owns an interest in K2 and is the person fighting Williams, and Nevada Athletic Commission regulations forbid a boxer from paying his opponent, a co-promoter had to be brought in to pay Williams. That co-promoter is Top Rank, who filed a bout agreement with the Nevada Athletic Commission saying that it will pay Williams a purse of $300,000. According to the commission's executive director Marc Ratner, his duty of inquiry ends there. "As long as I have a bout agreement for $300,000 and a check for $300,000, then I have done my fiduciary duty." The IRS, which seems to be taking a more active interest in the Nevada boxing scene lately may not be satisfied as easily as Ratner. The IRS, which seized Marco Antonio Barrera's million-dollar purse last month for unpaid taxes, has assigned a senior tax advisor named Cecille Glunt to this matter. Glunt had not yet returned Boxingtalk's telephone call at the time this story was posted.

Following the money trail backwards, the source is HBO, who pays what is known as licensing fees to promoters in order to secure the rights to televise the boxing matches. HBO will broadcast the bout on a pay-per-view basis. According to DiNicola, HBO paid Top Rank directly for Williams' purse. However, HBO also paid licensing fees to K2 and DiNicola said that part of the HBO licensing fee K2 received went to secure Williams' appearance.

Surprisingly, DiNicola said K2 secured William's rights not from Warren and the Sports Network, but from Sportfive, a German company who had previously done business with the Klitschko Brothers. DiNicola said that Sportfive acquired the rights to Williams from the Sports Network.

According to its own website, Sportfive GmbH, formerly, is the German subsidiary of Sportfive S.A., an international marketing group founded in 2001 when the sports rights operations of the RTL Group, Groupe Canal+ and Groupe Jean-Claude Darmon were merged. Listed on Euronex in Paris and with more than 20 subsidiaries in thirteen countries, the group's offerings include an extensive range of international television and sports marketing rights. Interestingly, Warren apparently sold Williams' rights to a company specializing in foreign television rights at a time when Chris Webb, who promoted the Williams-Tyson bout, has asserted a claim against Warren in a Kentucky federal court alleging that Warren promised to pay Webb's Straight Out Promotions a portion of the foreign television rights on Williams' future fights. More importantly, Webb is suing Warren over co-promotional rights on Williams for three fights, this Saturday night's bout with Klitschko being the first.

Meanwhile, Williams has been sued this week by manager, Dwight Yarde, who has a contract giving him the rights to 20% of Williams' ring earnings. Arum was reportedly served with a copy of the lawsuit, meaning he and his company had notice of Williams' obligation to pay Yarde at the time the Top Rank bout agreement was submitted to the commission.

Putting the pieces of the puzzle together, and several pieces are still missing as of Thursday night, it seems that if the stated purse for Williams is accepted by the commission and the IRS, then 1) the IRS will only collect taxes on $300,000 instead of the $1.9 million; 2) a large portion of the licensing fee will be funneled to Sportfive in Germany, under a deal which Warren presumably profited from to the detriment of Webb; 3) Warren may be making money off the promotional and managerial ends of Williams' contracts in violation of United States law; 4) Yarde's 20% share, if upheld by in court, will only amount to $60,000 instead of $380,000; and 5) Top Rank and K2 may have assisted Williams and Warren in committing fraud by submitting documents to governmental authorities that turned out to be untrue. Although Boxingtalk has no evidence that Top Rank and K2 did so knowingly, as experienced participants in the boxing industry, they had every reason to know that the reported purse of $300,000 to Williams was not credible.

THIS MUST READ EXCLUSIVE IS NOW FREE TO ALL!
Send questions and comments to: scott@lustigmanfirm.com