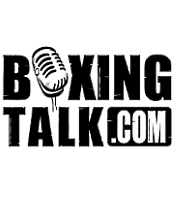 Former South African champion Vuyisile Bebe is expected to push reigning WBO Asia-Pacific bantamweight titlist Rey "Boom-Boom" Bautista to the limit in their January 29, 2005 title bout in the Philippines.
"This fight will determine whether the undefeated Bautista (WBO #9) is ready for the big time or not. It will be a tough fight and it could go either way because I have seen Vuyisile Bebe fight and he is dangerous," Filipino promoter Sammy Gello-ani said in an e-mail.
This will be the 18-year old Bautista's first defense of the regional title he won by scoring a brutal second-round stoppage of Thai Saensak Singmanassak last August 17 in the same venue where he will face Bebe at Mandaue Sports Complex in Mandaue City, Philippines on January 29.
The smart and agile Bebe, who has decent jab and swinging right hook, is a short and stocky 28-year-old veteran of 20 fights and he sports a 15-5 win-loss record with six wins by knockout.  The Cape Town-native has never been knocked out in his career, making him oozing with confidence in his first fight outside of South Africa.
"No way can a youngster knock me out when twenty others have failed," Bautista's manager Antonio L. Aldeguer quoted Bebe as saying yesterday.
Bebe, a right-hander like Bautista, made his pro debut in September 21, 1996 when he won over fellow African Moses Mhlinzi and rattled off five more wins before tasting his first defeat at the hands of Ayanda Ramncwana.
It was however in Oct. 29, 2000 that Bebe got the moniker "Killer McCoy" when he stopped defending champion Ndoda Mayende in a rematch to win the South African light flyweight title after losing in their first titular clash months before.
After only one successful defense in a return bout against then 38-year old Ramncwana in June 2001, Bebe eventually lost his crown to Monelisi Mhikiza Myekeni due to weight problems. Myekeni was the conqueror of Filipino Wyndel Janiola in IBO light flyweight title bout in Feb. 2003. 
Bebe, who trains under Thembisile Mjele, has gone up to the bantam and eventually super-bantam divisions and has worked his way up since then to merit a title shot against the popular teen-age champion, Bautista.
Bautista, a native of Candijay, Bohol province, holds a menacing 13-0 win-loss record spiked with 10 KOs since entering the pro ranks in June last year.
Bautista is currently in torrid training at Aldeguer's ALA Gym in Cebu City where he bloodied bigger Korean sparmates Jung Jae Kwong and reigning Korean super-bantam champ Minsung Lee, who are stablemates of WBC featherweight champ Injin Chi.
Jung suffered cuts in the nose and above the eye that forced him to quit after three rounds. After the two sparring sessions, Korean trainer Jin-Kil Kim predicted Bautista to become a world champion.
Tickets which are reasonable priced at: VIP – P700 (US$12.50); Ringside – P350; Lower Seat – P250; and General Admission – P150 are now available at USA Sports boutiques in SM and Ayala and the Mandaue Sports Complex in Cebu province.
In the supporting main event, Philippine welterweight champion Dondon Sultan will put his title against Ramil Caballes of Wakee Salud Stable.
Send questions and comments to: reydanseco@yahoo.com