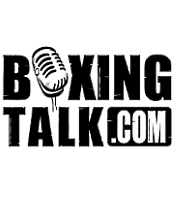 Adamu next for Grant but Pemberton still a possibility later
On Monday, Boxingtalk published an interview with Scott Pemberton, who was angry because no fights have materialized for him as of late. GYM chairman Yvon Michel, promoter of super middleweight contender Otis Grant, confirmed that he was called by Pemberton's promoter Jimmy Burchfield on Monday with a request for an accommodation for himself and his fighter to attend the June 18th boxing card at the Bell Centre in Montreal featuring Grant. GYM originally offered Pemberton a spot on that card to face Grant, which was declined by Burchfield back in March for monetary reasons. "We offered Pemberton a lot more than $35,000 [Pemberton's highest ever purse] to fight Grant on June 18th," Michel told Boxingtalk.
"They eventually declined by saying he wanted $500,000, which he thought was the money he would've made in a fight with current WBC champion Markus Beyer. Grant is currently the mandatory challenger to Pemberton's title, and Burchfield has received a notice from the NABF urging him to defend his title. We would however prefer to fight Pemberton in a WBC eliminator (Pemberton is the #1 contender while Grant is currently rated #5) within an elimination tournament that should be  announced soon." Instead, Grant will defend his own regional title on Saturday against current African Boxing Union champion and former Olympian Charles Adamu. Tickets for this 10-fight event are still available on the Admission network (514.790.1245),
www.admission.com
, at GYM (514.383.0666) or the Champion Boxing Club (514.376.0980).