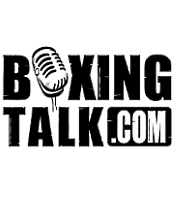 Mark Hobson will make the fourth defence of his British and Commonwealth cruiserweight titles against John "Buster" Keeton at the Barnsley Metrodome on Thursday night. ITV4 will televise the show live in the UK starting at 9: 30 pm. Hobson will be aiming to register a spectacular performance against Keaton as he chases a rematch with Enzo Maccarinelli. In March, Hobson matched Maccarinelli, a Welsh knockout but a third-round knockdown caused Hobson to suffer a narrow points defeat by scores of 116-112 and 114-113 twice. But for the knockdown, Hobson likely would have gotten a majority draw.
Though he left the ring a loser, Hobson gained new admirers following his spirited performance, including promoter Frank Warren who subsequently signed Hobson to his Sports Network stable. Mark will be eager to impress after being handed the opportunity to top a live televised bill. The 30-year-old should be sharper this time out after previously tackling Maccarinelli on three weeks notice following 15 months on the sidelines. Two aborted fights with David Haye, a lack of available television dates and a parting of ways with long-time manager Tommy Gilmour were the reasons behind Hobson's absence. The Yorkshireman hurt Maccarinelli on more than one occasion, particularly early, but lacked the timing and the accuracy in order to put the Welshman away.
Ironically, Hobson was originally scheduled to box Keaton in a six-rounder in February. But when Johnny Nelson was forced to pull out of his WBO title defence against Maccarinelli after sustaining a serious knee injury in sparring, Hobson jumped at the chance to earn a career best payday by fighting Maccarinelli. Keaton's camp was less than amused, and after lodging a complaint with the British Boxing Board of Control, Hobson was ordered to pay £300 in compensation to Keaton.
Keaton, 25-13 with 15 KOs, will be earning far more on Thursday and a lot more besides if he can manage to prise away Hobson's British and Commonwealth titles. It's a surprise and fortuitous chance for the BT engineer by day considering he hasn't fought since September and will enter the ring on the back of two successive stoppage defeats. Keaton was dumped to the canvas twice and dismissed inside a round by Dutchman Don Diego Poeder in Rotterdam last time out. Prior to that, world class Pole Krzystof Wlordarczyk belted Keaton into a third round retirement in June – hardly sound credentials for a British title challenger.
But with mandatory challenger Carl Thompson having recently announced his retirement, English champion Dean Francis once again struggling with his long-standing shoulder injury and Enzo Maccarinelli and David Haye eyeing world honours, Keaton is the beneficiary. The challenger, with nothing to lose, fancies the job, too. "I might not possess the skills of Johnny Nelson," said Hobson to the Sheffield Star, "but right I feel like I could stand there and fight a bear. Although Mark is a tremendous boxer I feel I could get the better of him. I may have had a shocking couple of defeats in my last two matches, but that is because I take fights, abroad, at short notice when I am not fully prepared. Mark might think this is a good fight for him and that he'll win it without having to try too much – but we'll see."
This will represent the 34-year-old's third and final crack at the British title. Buster was iced in the first round by Terry Dunstan a decade ago but faired better in his second British title challenge against Bruce Scott in 2000 – losing in six rounds after having Scott out on his feet earlier on.  So untypical of Brendan Ingle fighters, Keaton is a hit-or-be-hit slugger who on his day is capable of causing an upset as shown by his revenge second-round knockout of Lincoln prospect Kelly Oliver  back in 1998. However, Keaton is without a win of note for years, has lost his last two inside schedule, and his previous two victories were recorded against journeyman Paul Bonson in four-rounders. Conceding considerable height and reach to the 6'5 Hobson this looks a tall order for Keaton in more ways than one.
Hobson, 24-4-1 with 12 KOs, appears to be in his prime, and is his effort against Maccarinelli is anything to go by, has a lot more to offer. After outclassing Abdul Kadou to collect the Commonwealth crown in January 2003, Hobson added the vacant British title to his collection by outscoring Rob Norton eight months later, flooring Norton twice in the process. Liverpudlian Tony Moran was outgunned in three in Hobson's first defence and old foe Lee Swaby, the only man to hold a win over Maccarinelli in the pro ranks, was convincingly halted in six rounds by a punch-perfect Hobson. In December 2004, Hobson secured the Lonsdale belt for keeps by widely outpointing former champion Bruce Scott behind the jab. Versatile – Hobson can box or slug – possessing an underrated jab and respectable power the Yorkshireman is understandably looking towards greater things.
"I'll be happy if this is my last defence. I can't be complacent, and I wouldn't be happy if I lost, but I think I've reached the end of the road as far as the British title is concerned. I've held the belt for almost three years, and there was some talk recently about another fight with Rob Norton who I beat for the vacant title in the first place. I've gone full circle and there's no-one left to fight," Hobson told the Yorkshire Post.
"Maccarinelli's looking at the WBO title which means the WBU might become a possibility for me if he vacates. At some point in the future we'll fight again, but he's got other options at the moment. Unfortunately, I've got to the point where the British title is more of a hindrance than a help, and it's time to move on," he added.
It's difficult to build a solid case for a Keaton triumph, but with 15 of his 25 wins coming via the short route he at least has a puncher's chance. Hobson can be drawn into a tear-up and is prone to getting caught when he loses concentration. But Mark has only been stopped once, a ninth round retirement against former world title challenger Sebastian Rothmann five years ago, a defeat which owed much to Hobson's inexperience.
Hobson's only other major concern is cuts against the shaven-headed Keaton. An eye injury cost Hobson defeat against Firat Arslan in seven rounds in 2001 – a bitter pill to swallow considering Hobson had won every round up until then. And the champion sustained nasty cuts over both eyes – one horizontal, one vertical, against Rob Norton in which referee Marcus McDonnell considered pulling Hobson out at one stage.
But barring any unexpected misfortune the more polished Hobson must be favoured to get the past the vulnerable Keaton without too much difficulty. The Sheffield challenger is bound to give it everything and will try and get lucky with one of his haymakers. However, the maturer Hobson can be expected to box patiently behind his jab before nailing Keaton with right hands over the top for a stoppage around the halfway mark.
Send questions and comments to: benjcarey@yahoo.co.uk