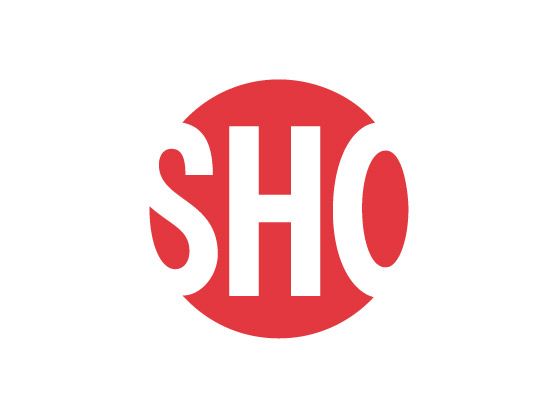 On Thursday, the final press conference was held for the big Showtime pay-per-view show scheduled for tomorrow (March 25th) at the MGM Grand Garden Arena in Las Vegas. Besides the two main even boxers (David Benavidez vs. Caleb Plant), the press conference featured the other boxers competing on the pay-per-view telecast: Jesus "Mono" Ramos and Joey Spencer, two undefeated boxers who meet in the co-feature, Chris "Primetime" Colbert and Jose "Rayo" Valenzuela, who duel in a lightweight showdown, and welterweights Cody Crowley and Abel Ramos, who square off in the pay-per-view telecast opener at 9 p.m. ET/6 p.m. PT. Here is what the undercard boxers had to say Thursday from KÀ Theatre at MGM Grand:
JESUS RAMOS JR.
"I took this fight because I want respect. I want people to know that I'm here. I'm coming to make a statement at 154 pounds. Whoever wins this fight catapults themselves to the next level. That's what I'm here for.
"I think we're both good boxers and it could definitely go the distance, but if we really want to prove something, we have to get the stoppage.
"He's supposed to be confident, but none of our talk up here matters once that bell rings. He's gotta show it to me and prove to me what he can do. I'm ready for this moment.
"I have a lot of things that I haven't shown or haven't displayed because I haven't had to yet. I hope that Joey Spencer brings that out of me.
"This is gonna be a great fight. We're both undefeated and we don't want to lose that '0'. Expect fireworks from this whole card. It's gonna be a great night of boxing."
JOEY SPENCER
"I called for this fight. I made this fight happen, along with Jesus who accepted it. This is the fight I wanted for respect. I want to show who the top young fighter around here is. This fight is going to determine it. I want to put on a performance that's undeniable.
"There's a few different things that can happen in the 154-pound division with the titles. The winner of this fight could possibly get a title shot next. I'm ready for the best fight I can possibly get after this one. This is competition at the highest level and this is what the sport is all about.
"After this fight, I'm going to go right after the next best opponent out there. I'm addicted to preparing for these types of moments. I want it again.
"Any of these fights on the undercard could steal the show. We're both undefeated and we've got to prove to each other that we can win. We have to take each other's heart in order to do that, and that's the type of fight you want to tune in to see."
CHRIS COLBERT
"I wouldn't say I'm desperate, but I know what happened in my last fight [a loss]. No excuses. Everything happens for a reason though. I just know that I'm getting the win on Saturday. He's a tough competitor, but I'm going to do what I do best, and that's win.
"There's no pressure on me. I'm ready to go the distance. I'm just the overall better fighter. If all he's got is power to beat me, he's got another thing coming, he better hope his tool-box is full on Saturday.
"I never watch tape of my opponents, but I know that he's nothing different than any other fighter I've faced. He's going to try to do the same things in there. He won't be ready for what I'm going to bring.
"Make sure you tune in. You don't want to miss this one. It's gonna be fireworks. I'm coming to win. I don't care how, but I'm going to win."
JOSE VALENZUELA
"He's in for a long night. I went back to the drawing board and prepared tremendously. I focused a lot on myself and cleaned everything up. I'm ready.
"I think I have more advantages. I'm a natural 135 pounder. He was dropped by a 130-pounder and Saturday night I'm going to show him why the lightweight division is a different story.
"I've just had an amazing training camp with David Benavidez. It's great to have them in my corner and I know that they're always going to have my back.
"I'm glad he thinks all I've got is power. I bring a lot more to the table. Make sure you tune into this fight. This is a tremendous card."
CODY CROWLEY
"He's in for a world of hurt. I'm like a steam train coming forward. If you're not willing to throw 200 punches a round, you're not up for the Cody Crowley challenge.
"I enter the ring with one thing in mind and that's completely suffocating my opponent. I take the thinking ability away from them.
"My main concern is that every fan in the stadium is standing on their feet at the end of a Cody Crowley fight. Expect fireworks.
"Abel knows what to expect, I just hope he has the greatest sleep of his life Friday night, because I want the best Abel Ramos standing at the center of the ring and ready for a world of hurt.
"Me and my father were battling mental health issues for a couple years. He had demons that he couldn't beat and last summer they got the best of him and he took his own life. This fight right now gives me a reason to get up every day and continue pushing forward. Come Saturday, March 25 it's my 30th birthday, I never thought I'd make it to 30, but thanks to my father, I have."
ABEL RAMOS
"I'm excited. I'm glad he's got this type of mindset. It's gonna be a good show for the fans. I'm gonna hit him with good power shots. I don't think he's felt power like mine and he's gonna feel it Saturday.
"I believe a win puts me back in line for a world title shot. That's what I'm hoping for. I know we have a tough fight on Saturday, but that's why I trained so hard. I'm up for the challenge.
"It's gonna be a great crowd Saturday and we're expecting a friendly atmosphere. I always bring excitement and the fans know that.
"This is gonna be a war. We both have the same mindset and that's gonna make this an amazing fight and an amazing night.
"I just have to win convincingly. A stoppage would be the cherry on top, but if I win convincingly, it'll put me right back where I want to be."