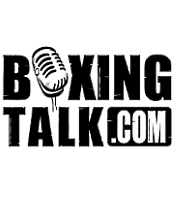 PRESS RELEASE:
Andre "The Matrix" Dirrell just like the movies from which his nickname derived, may be hard to understand in the ring sometimes because of his speed and complexity.  But when the fight is over, just like the movies, you can't help but sit back and say "Wow."  On Thursday, August 18, in a bout to be featured on Fox Sports Net's "Best Damn Sport Show Period", Dirrell, a Bronze medallist for the United States in the 2004 Olympics, will look to dazzle boxing fans again when he puts his 4-0 (3 KOs) record on the line in a four round super middleweight contest against Juan Camacho (3-0, 3 KOs).  
"I've seen a lot of young fighters over the years, but Andre stands out and I expect him to make an immediate impact in the pros," said promoter Dan Goossen of Goossen Tutor Promotions.  "Speed, power, flash, Andre has it all.  To put two Andres (Dirrell and Andre Ward) back together on the same show is an honor for our company and a treat for the fight fans."  This night of future champions, which is presented by Goossen Tutor Promotions, and which also features former Olympian gold medalist Audley Harrison and Andre Ward, plus Devin Vargas, and Juan de Dios Navarro Ramirez, will take place at the HP Pavilion in San Jose, California.  
Born and raised in Flint, Michigan, the home of IBF heavyweight champion Chris Byrd (also a former Olympic medallist), Andre Dirrell was brought to the boxing gym by his grandfather Leon Lawson for the first time when he was just 10 years old.  Andre and his twin brother Anthony (also an unbeaten pro) excelled in the amateur ranks, with Andre compiling over 200 wins with only a handful of losses.  The national championships soon started piling up, and Andre easily fought his way on to the 2004 Olympic team where he dazzled fight fans in Greece with wins over fighters from China, Algeria, and most impressively Cuba.  Andre would fall via a close decision in the semifinals to Kazakhstan's Gennadiy Golovkin, but still proudly returned home with the Bronze medal, one of only two members of the US boxing team to earn medals in Athens.  He humbly says that he owes all his success to Lawson, who is not only his grandfather, trainer, and manager, but whose likeness is tattooed on his and Anthony's back.  
"We never had a father figure," said Andre.  "My grandfather took me and my brother in, and he's been our guiding light in the boxing ring, but most importantly in life.  Not many people would have the character to do what he did, and I know he's a huge part of the success I'm enjoying today."  In January, Dirrell took his talents to the pro arena, stopping Carlos Jones in four rounds.  Three more victories have followed since then, and on August 18, the 6-2 southpaw is looking to add a fifth win to his ledger.  "I know I've got a long way to go to get into the title picture, but I treat every fight like it's for the world championship," said Dirrell.  "I'm always in the gym, always looking to get better, and I believe that my dedication to the game will pay off in the end."  
Also on the "Best Damn Night of Olympians Period' event will be Dirrell and Ward's Olympic teammate, heavyweight "Devastatin" Devin Vargas (3-0, 3 KOs), who will be fighting the very tough David Johnson(3-14-4) in a six round bout.  With the heavyweight division in the doldrums, a new face is needed to help revitalize boxing's glamour division for the new generation of fight fans and he wants to be that face.   
"Devin Vargas impressed a lot of us with his performances reaching the Olympics and his continued growth in the pros.  He has the ability to be a major player in the heavyweight division in the years to come," said Goossen.  "He can punch, he can box, he's got looks straight out of central casting, and he's got a great personality.  It's going to be a treat for boxing fans to watch Devin in action for the first time on August 18."   
Vargas, a 23-year-old native of Toledo, Ohio, is a former national champion with countless amateur accolades to his credit.  Representing the United States in the Athens Olympics, and after a stoppage of Morocco's Rachid El Haddak in his first bout, Vargas lost a close decision in his quarterfinal match to Belorussia's Viktar Zuyev.  Later it was revealed that Vargas gamely fought that match with a torn meniscus.  Turning to the pro game in November 2004, Vargas made quick work of his first three opponents, scoring first round stoppages in each bout.  
"I know each fight won't end in the first round," said Vargas, whose brother Dallas is also a successful pro boxer.  "But the fans should know that each time that bell rings, I'm ready to fight and I'm looking to get my opponent out of there.  In addition to his boxing career, Vargas, who is trained and managed by his father Ray, works as a roofer.  It's something he does now to support his family, which includes two sons, but he is firmly seeking the fame and fortunes that come with success in the ring.  "I have the same dreams of every fighter – winning a world championship, getting the big fights, and someday ending up in the Hall of Fame," said Vargas.  "I'm going to do everything in my power to reach those goals."  
And rounding out the card on the 'Best Damn Night of Olympians Period' event will be 2004 Mexican Olympic welterweight, Juan de Dios Navarro Ramirez of Torreon, Mexico, making his professional debut in a four round match up against Aaron Robinson (1-0-1, 1 KOs). This night of future champions, is presented by Goossen Tutor Promotions, and the event will take place at the HP Pavilion in San Jose, California and the doors open at 4pm (PT), and the first bout begins at 4:30pm (PT).  
The live FSN broadcast begins at 8pm (ET / PT).  
Individual tickets to the Best Damn 'Night of Olympians' Period priced at $200, $125, $75, $45 and $30 can be purchased at the HP Pavilion Ticket Office, Ticketmaster Ticket Centers located in Wherehouse Music stores, Tower Records and Ritmo Latino locations throughout the Bay Area, online at ticketmaster.com, or charge by phone at (408) 998-TIXS, (415) 421-TIXS, or (510) 625-TIXS.  For information about group discounts call (408) 999-5746.