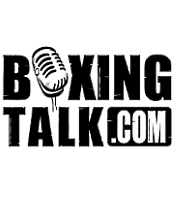 Boxingtalk.com spoke with former three division kingpin "Sugar" Shane Mosley, to discuss his second consecutive loss to Winky Wright. "I felt it was a very good fight. Winky's got a great defense and I didn't think he was going to be able to withstand the kind of punches I hit him with. He's got a great defense and you've got to take your hat off to him, but I still feel I got him by a couple of rounds, although
 I
heard that Harold Lederman had it very lopsided and Roy Jones Jr. was there to lead the cheerleading from the commentators!"
"I haven't actually seen the fight on tape yet, but I heard Roy Jones Jr. was definitely leading the cheerleading. I like Winky though, he's a good guy."
GL: Would you say that you did everything you could have last Saturday night? Did you fight your best fight?
Shane Mosley: "I think there was a few things I could have done differently in the fight. Maybe I should have pressed him and brought the fight to him more instead of countering and boxing him. I was trying to pick him off with a counter and I was trying to mix it up between the boxing and the pressure."
GL: In the first half of the fight you seemed to be putting in a lot of work to the body...
SM: (cutting in) "I put in a lot of work to go downstairs. I threw a lot of hard shots to his body and to Winky's credit he has a great defense so he was picking off some of those shots on his elbows, but later on in the fight I started slowing him down with the body shots, I felt he didn't have too much power later on. All credit goes to Winky he took some shots and kept fighting...
GL: Wright is probably going to stay at 154 and based on our conversations, I know you're not moving back down because making welterweight kills you physically.
SM: "If I go down to welterweight I wouldn't be training to fight, I'd be training to lose weight. If making that weight was easy for me I would have never left the welterweight division It would be very uncomfortable on my body to make that weight and I don't want to go through that. I really feel a lot more comfortable at junior middleweight.
GL: Do you feel you're more effective at junior middleweight?
SM: "Well it's tough to say because I've only had a few fights at junior middleweight and they've all been against top level guys. I haven't fought any mediocre opponents except Raul Marquez but even he was a former world champion."
GL: You're right, with the exception of Marquez each of your fights have been against elite opposition. However, except for Oscar you've come out on the short end of the stick in four out of your last five completed fights. I already know you're going to continue boxing, but at this point in time do you feel you should take a couple of tune-ups to get back, or will you continue to look for the biggest, toughest fights out there?"
SM: "I think that I just may take a couple of fights like that, but I also think my chances are a lot better against right handed opponents. I wouldn't mind being in a fight where I saw a left jab coming at me instead of a right jab. I think we're going to be fighting a few right handers in my next few fights."
GL: Ricardo Mayorga is right handed, how would you feel about a fight with him at junior middleweight?
SM: "That sounds interesting! We're going to have to go to the drawing board though, I just got finished with a great fight with Winky Wright, I'm not sure which direction we're going to go in yet, but we'll see."  
Send questions and comments to: gleon@Boxingtalk.net