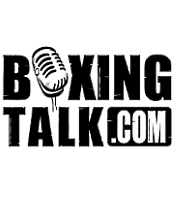 PRESS RELEASE
: Newark's Esham Pickering has vowed to re-establish himself on the world scene and in the process avenge the contentious majority decision defeat that saw him lose his Commonwealth and European titles to British champion Michael Hunter in Hartlepool earlier this month.  
"Obviously I was very disappointed with the loss, but with Mick Hennessy and his team behind me I am still very positive about the future," said the 29-year-old, who will box on the Carl Froch-Ruben Groenewald undercard at the Nottingham Arena on December 2nd.  
"Nobody has written me off and if anything I am now hungrier than ever. After my December outing I would like to get a title fight early next year and then Hunter again before going on to fight for a world title. I definitely want that rematch.  
"I think Hunter and Sky might want it as well, so the only thing that may get in the way is his team.  
"Instead of fighting Hunter in his backyard I could have taken a different route. I could have left him to fight somebody he would have earned less against and got myself a world title eliminator through Hennessy Sports.  
"But I gave him his chance. Hopefully he will give me mine."  
Pickering clearly fancies the return, particularly given that he feels he should have got the nod first time round.  
"I know I can box better. I don't think he can. He boxed out of his skin," he explained.  
"But then I still thought I won. I was a class above in the first two rounds and put him down twice for scores of 10-8.  
"I then won the third, sixth and ninth. The only rounds he won clear were the seventh, tenth and eleventh. The others could have gone either way. He was coming forward a lot, but I consistently put in the cleaner work."  
Even so, the Ingle trained fighter didn't expect to get the decision.  
"Straight after the fight I asked myself: how is this going to go? I thought I had won, not by a massive margin, but I thought I had won.  
"Then I said to myself not to expect the decision. He has had the whole crowd screaming every breath he took and it very felt hostile in there.  
"Then one of my corner came over and said he thought it was going the other way. You still have that bit of hope, but I expected it when it was announced I had lost.  
"I have watched the fight back since and that confirmed to me that I was unlucky. I wouldn't say I got robbed and I have no dispute with the judges – what is done is done - but I believe it should have gone my way.  
"People I trust – not those who just tell me what I want to hear – have told me the same as well, that I deserved to win."  
Regardless, he is not happy with his performance.  
"I proved that when I box to my best I am a class above Hunter, but there are still things I have got to work on," he continued.  
"I have always been a sharp boxer, but looking back I was a bit sluggish in there. My strength and power have improved recently, but I wasn't snappy after those first two rounds. I am going to go away and work on shortening my shots.  
"I should have kept up the pressure on him as well after those knock downs. I didn't dig deep and I stood back a bit. If I hadn't I think I could have got the stoppage.  
"It was a mental thing. I thought I had won and took my foot of the gas. I do it in training sometimes. Where it comes natural to me, I box within myself sometimes. That won't be happening again."  
Pickering is not just upset at his performance. He found comments made by Jim Watt during Sky's coverage of the fight hurtful.  
"Even though this was the third defence of my European title, all I got from Jim was bad comments. After the second round he was very derogatory. At one point he was talking about Michael Hunter and even said 'we'," he added.  
"He didn't have anything positive to say. If I was boxing cutely I was being too negative, if I came forward I was fighting Hunter's sort of fight. He was itching out of his pants to make negative remarks.  
"It has happened before, like when I beat Brian Carr and Mike Deveney in Scotland. He has never had one good thing to say about me.  
"I have never spoken to the guy, so I don't know why he has got such a problem with me. Is it my style, or because I have won a couple of times in his country?  
"I know boxing is not all about coming across as a nice person, but he is a former world champion and in a privileged and powerful position as a commentator, so people will listen to what he has got to say, particularly those who don't understand the sport fully.  
"I welcome constructive criticism, I don't mind that at all and I will listen to some of what he said, but I think he was totally over the top.  
"That is why I am coming out and saying these things. I want to say them to him directly and have even had my number passed to him by another Sky presenter, but he hasn't been man enough to call me.  
"If you listened to Jim Watt, Michael Hunter is going to be a world champion in 12 months time and I will be dead and buried in the gutter. But we will see, things will come full circle."