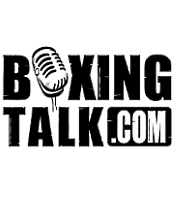 Boxingtalk.com recently visited with Kirk Johnson,  (36-2-1, 26 KO's) of Arlington, TX in his training camp (the beautiful new Home of Champions Gym, 3550 E. Overton Rd., Dallas, TX).  On Friday, 3/3/06, Johnson fights Javier Mora (19-2-1, 17 KO's) on Fox Sports TV.  Kirk is best known for his fast hands and his loss to Vitali Klitschko in Dec, 2003.  However, Kirk's trainer, the legendary Curtis Cokes (
www.homeofchampionsatcitycreek.com
), says the team is right on track to accomplish some great things this year.
How is camp going?
"Pretty good.  I injured my calf and had to take off two weeks of running.  But I am OK now and will do my job in Temecula and come home with the victory."
Do you intend to use your jab and your quick hands?
"That's the only thing that puts me over the other heavyweights.  The only time I didn't use my jab was against Klitschko and I came up short.  But I learned from that and will do better.  When you go in trying to impress people, that's when you mess up.  I'm just going in to be me and you will see something that will impress the fans."
That is an interesting attitude.  Is that the result of experience?
"Yes, my personal experience and people I have talked to; Holyfield, Larry Holmes and reading about Ali and others.  When you try to impress, you unconsciously try to load up and take the guy out with one great punch and you get caught with one you never saw coming.  I am going to be relaxed, on my game and do the things I do well and expect to come out victorious."
How do you like being promoted by the Duvas?
It is great.  They have a plan to let me fight for the world championship this year.  I have all the experience in the world and am ready to fight for the championship.  I have had bad times too.  When I was disqualified against Ruiz, I think I was robbed, but it was a learning experience.  When I lost to Klitschko, who beat me fair and square, I tried to come back too quick.  Now I've learned how to let my body heal properly, and am ready to win the championship of the world and bring it home."
Who do you want to fight after Mora?
The Duvas will let me fight one more guy, I don't care who, and the I want the winner of Toney-Rahman or the winner of Wladimir-Byrd, whichever championship is available."
Which winner would you rather have?
"I would rather have James Toney because he has a big name and he is a great fighter.  And to win a world title from a great fighter adds a little bit of greatness to you.  Then I would want to fight Wladimir and beat him because that might lure Vitali out of retirement and I would like to beat him too.  I don't think he would do it but I wish he would."
When are you breaking camp & going to California?
"Next Wed, March 1st.  I like Temecula; it is a great fight town.  This will be my 3rd fight there."
On a personal note, is your grandmother still alive? (Reporters note: Kirk mentioned her in a previous Q&A as the greatest influence on his life.)
"No, she went to heaven last September.  She was 100 years old and she is still in my heart from a lot of things she taught me.  Till her last speaking day, she said 'I am waiting for God to take me home.'  Her death was a celebration of life; that was the happiest funeral I've ever been to.  Her name was Emma Frazier and she is in a better place with God."
Where do you and your wife, Stephanie, go to church?
"New Horizon Star in Arlington.  When I am at home (North Preston, NS, Canada), I am a member of St. Thomas Baptist Church and go there."
How do you serve God these days, other than boxing?
"I meditate in the Bible every day, go to church and pay my tithe.  I try to live right and show by example, the right way."
Send questions and comments to: bjbrown10@comcast.net