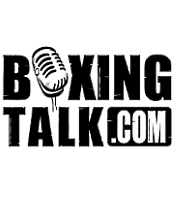 King's Promotions is proud to announce Friday Night Fights a night of professional boxing in the Reading Eagle Theater at the Sovereign Center on May 12 th. 2006. The card features up and coming Pennsylvania prospects Keenan Collins, Harry Yorgey, Travis Kauffman and Jason Cintron, & Eric Nemo along with hard hitting Jeremy Stauffer. The card will consist of eight bouts with the Main Event featuring welterweight Keenan Collins in an eight round bout against Yugoslavian Kemal Kolenovic (9-5-2, 4KOs). Collins (9-1-1, 8KOs) of Reading, Pennsylvania is undefeated in his previous six bouts. On February 17th, Collins defeated Calvin Shakir by way of a second round knockout at the Riveredge Restaurant in Reading.  
Kolenovic (9-5-1, 4KOs) has been in the ring with top welterweight Carlos Quintana. Kolenovic lost a tough 8rd. decision on ESPN to the top rated welterweight.  
The co-feature consists of undefeated junior middleweight Harry Yorgey in an eight round bout. Yorgey (13-0, 7KOs) is coming off two first round KO victories, the most recent against Sean Holley at the National Guard Armory in Philadelphia on March 17.  
The undercard features highly touted Reading heavyweight Travis Kauffman.  Kauffman (4-0, 3KOs) is a 6'3" "power punching" heavyweight.   Before turning pro, Kauffman was selected as Athlete of the Month by USA Boxing in July 2005 after winning the Gold in P.R. Jose "Cheo" Aponte tournament. Kauffman began his boxing career in 2000 at the age of 15 and has gone on to be one of the most talked about heavyweights in the United States.  
Since turning pro on January 26, Kauffman has reeled off four victories with three KOs. In his most recent outing, Kauffman defeated Mike Miller by way of a four round decision at the Lancaster Resort and Conference Center in Lancaster, Pennsylvania.    
Rounding out the undercard is junior welterweight Jason Cintron, the younger brother of former World Boxing Organization welterweight champion, Kermit Cintron. The younger Cintron is making his pro debut in a four round bout.   In an interesting story, Jason Cintron is entering the ring under the tutelage of trainer Marshall Kauffman and conditioning coach Joe Pastore, both of who recently trained and co-managed Kermit Cintron to a world title.   Cintron will be making his pro debut in the same building where his brother once fought in August 2003.  
Since the doors of the Sovereign Center opened, it has played host to a number of sold out concerts and shows, including boxing on 4 occassions.  The addition of the Reading Eagle Theater came in the summer of 2004. This new set-up turns the Sovereign Center into a smaller, more intimate setting and perfect setup for professional boxing. King's Promotions and the Sovereign Center hope to turn Friday Night Fights into a regular feature in Greater Reading.