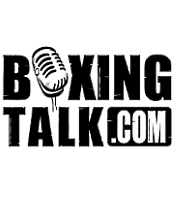 On Saturday, July 2, 2005, Sam Peter and Taurus Sykes will step into the ring to show who exactly the next true heavyweight contender is.  In an era of fighters who go the easiest route possible to world championship glory, Peter and Sykes have chosen to fight each other in a high risk fight.  Both fighters have proven they are top heavyweight prospects, however, only one of them will move forward to become a top contender in the broken up heavyweight division.
Sam Peter has quickly gained momentum towards being the "Savior of the heavyweight division."  The media and fans love him for his power and improving boxing ability.  In recent outings Peter has crushed Jeremy Williams, Yanqui Diaz and Gilbert Martinez.  Peter has earned a spot in most people's top ten heavyweights for his in-ring accomplishments. 
Standing in Peter's way will be The Bull, Taurus Sykes.  His name describes his fighting style.  Sykes is a volume puncher who has come up and starves for the attention Peter enjoys.  His notable wins come against Sherman Williams, Jovo Pudar, and Friday Ahunanya.  Sykes has suffered one loss in his career to Owen Beck and drew against Imamu Mayfield.  Both of these setbacks occurred some time ago and Taurus has moved on the impress the boxing world since. 
 Both fighters are hungry and looking to make a statement.  To the benefit of fight fans, they are willing to risk their records and opportunities in the ring.  What are they exactly risking?  For Sam Peter, he's risking a possible title shot.  While the IBF Title situation is played out in court, if Byrd and Williamson get their way (See story by Scott Shaffer), Peter would benefit with the opportunity to fight Byrd.  Peter is also ranked in the top ten of WBC, IBF and WBO.  There's a lot to lose for Sam Peter in this high risk fight.  Same goes for Taurus Sykes.  While Sykes is not ranked what he can lose is huge intangible, which is he had the opportunity to fight smaller fights to make it to this level.  In a nutshell, he could have fought weak opposition and made it to the top level without calling out the best out there.  However, both men have accepted each other's challenge, proving they do not want to take the easy way to the championship.
As way of a prediction, there are two most likely scenarios.  The first scenario is, and universally recognized way of this fight turning out is a Sam Peter knock out.  Plain and simple, most people are predicting Peter to knock out Sykes with his exceptional punching power.  The second scenarios would be Sykes doing what he does best.  That is volume punching, coming in and smothering Peter's power by staying in the pocket and throwing several punches.  Sykes does not have the type of power Peter does, however, he can neutralize that power by staying close and throwing.  Peter has shown vulnerability to other fighters who have a similar style to Sykes as far as getting the knock out.  That's exactly where the volume punching of Sykes comes in.  If Sykes can land enough punches, perhaps he can knock Peter out as well.  It should come as no surprise if this is how the fight looks throughout, or up until a knock out either way.
It is refreshing to know that in the twisted world of the heavyweights, two young fighters have chosen to do things the right way, in the ring.  We can only hope that the current top guys will follow their example and earn it in the ring as well.
Send questions and comments to: subliminal_phenom@yahoo.com