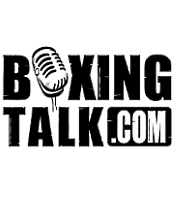 "Peter's going to find out that this is not the place for him. Wladimir is not another class-C guy. He (Peter) was fighting the B-level boys, the Charles Shuffords and Jovo Pudars and he struggled with them. So then, they brought back the class-C level guys again for him to walk through. The perception of this fight is that it's a rough, tough, hard-punching guy going against the most fragile, no-chin, and no-confidence fighter in the heavyweight division. In the public's mind, it's the meanest and the toughest guy against the most timid and fragile guy and Peter wins by KO. But don't forget, Klitschko can punch also. To be hit by a 250-lb man who knows what he's doing will be a new experience for Peter." -- Emmanuel Steward, trainer of Wladimir Klitschko  
"I hope this guy Klitschko is at his best because when Sam knocks him out. I don't want to hear excuses about 'somebody put salve on his legs,' and things like that. I hope Klitschko comes ready, no excuses."
Andy "Pops" Anderson, trainer of Samuel Peter  
For Immediate Release
Contact: John Cirillo, 212-972-5337,
johnnycigarpr@aol.com
BOARDWALK BRAWLS NOTES & QUOTES FROM TRAINING CAMPS
Samuel Peter, Wladimir Klitschko, Miguel Cotto, Gianluca Branco get ready for September 24 card at Boardwalk Hall in Atlantic City presented by Duva Boxing, K-2 Promotions and Top Rank in association with Caesars Atlantic City.  
Confidence is the buzz word in the training camps of both Samuel "The Nigerian Nightmare" Peter, 24-0 (21 KOs) and Wladimir Klitschko, 44-3 (40 KOs), as they prepare for their IBF and WBO's number-one contenderships, September 24 at Boardwalk Hall in Atlantic City, New Jersey presented by Duva Boxing, K-2 Promotions, Top Rank in association with Caesars Atlantic City.
"Samuel's confidence is very, very high right now," relates his trainer, Andy "Pops" Anderson. "He's ready for this, big time. It's one of those things where the timing is really great. His confidence is way up there."
Anderson says that early on in this Reno, Nevada training camp, the focus is on remembering the fundamentals he has patiently drilled into Peter for the past four years. "Klitschko has one of those jabs that could be bothersome if you don't keep your basics together and keep your hands up, so we're working on basics right now: upper body movement and bobbing and weaving and always moving forward."
The key to victory, according to Anderson, is to make Klitschko wilt from the heat. "We want to make him fight. We don't want him holding and grabbing and that type of thing. We want him spending himself, so Sam is really working on getting in tip-top shape because he wants to go in and make this guy work."
Does Anderson predict the fight will play out with his man moving closer and closer until he devours his prey, perhaps even surprisingly early in the fight? "Samuel is one of those guys; he has the eye of the tiger. He just goes in there and whatever happens happens. He's there to win any way he can…but I don't think he's looking for a long fight, I can tell you that."
Meanwhile, from high up in Pocono Mountains, where he is helping former WBO champion Klitschko prepare for the biggest crossroads fight of his life, legendary trainer Emanuel Steward strongly disagrees. "Peter is going to be in with a class-A fighter this time. He thinks he'll overpower this guy, but believe me, that is not going to happen. Peter is going in with an experienced big man this time, and he's going to realize it's a big man because of the way we're going to control him. This is a very experienced man who is focused. Peter is not going to just walk through him like he did these other guys."
Early in Klitschko's camp, Steward says the goal is to get his man re-accustomed to the roughness of the sport. "Wladimir is already in pretty good shape. He's always in shape, he's an athlete. He comes in weighing exactly what he'll weigh for the fight, so there's no need for him to detoxify or cut weight. Early on, the focus is just to get back in the ring and work on timing, get the feeling back of another human being throwing punches at you. Get the body-to-body contact you can't get from punching bags and doing exercises."
Steward maintains that much of the Peter mystique has been cleverly crafted by his handlers and their careful matchmaking. "Peter's going to find out that this is not the place for him. Wladimir is not another class-C guy. He was fighting the B-level boys, the Charles Shuffords and Jovo Pudars and he struggled with them. So then, they brought back the class-C level guys again for him to walk through. The perception of this fight is that it's a rough, tough, hard-punching guy going against the most fragile, no-chin, and no-confidence fighter in the heavyweight division. In the public's mind, it's the meanest and the toughest guy against the most timid and fragile guy and Peter wins by KO. But don't forget, Klitschko can punch also. To be hit by a 250-lb man who knows what he's doing will be a new experience for Peter."
Steward says that he and Klitschko are planning on changing people's perceptions of the big Ukrainian with this performance. "If I had any doubts about Wladimir's confidence, I would not be here. Wladimir has never doubted himself. He's the most confident fighter I've ever dealt with. Right now, the only people who don't doubt him are me and him, but he's never even thought about losing. I think this fight will be over after round two. After two rounds of eating the kinds of punches Wladimir will hit him with, he won't want to fight anymore. It will be a strong kid against an experienced man in a higher class than he's ever been in with." 
"Is that what he said?" laughs Anderson. "Emanuel is going to find out that the better the fighter, the better it is for Samuel. Samuel really thrives on challenges. He'll rise to the occasion. I hope this guy Klitschko is at his best because when Sam knocks him out. I don't want to hear excuses about 'somebody put salve on his legs,' and things like that. I hope Klitschko comes ready, no excuses."  
COTTO ROUNDING INTO SHAPE         
Five weeks away from his fourth world title defense Miguel Cotto is stepping up the pace for his September 24 showdown with Gianluca Branco.       
Cotto is training in the Beiora Gym in Caguas, Puerto Rico and has begun sparring with former world champion Vince Phillips who has been working with Cotto over the last couple of years, and with Luis Galarza a Puerto Rican now residing in Nashville. He has done about 40 rounds of sparring so far.       
"The work is getting more intense as we go. We still have a few weeks to go but we have begun increasing his workload," said Evangelista Cotto, uncle and trainer of Miguel Cotto.       
Evangelista Cotto said he has seen the tape of Branco fight with Arturo Gatti and will work from that for this fight.       
"He has a very European style and was very competitive with Gatti," said Evangelista Cotto.      
For the rest of the training camp Miguel Cotto will stay in the gym and in a nearby dormitory only going home on Sunday's to see his family his uncle said.  
BRANCO TRAINING IN ROME             
Gianluca Branco knows how good Miguel Cotto is, but he is sure that the young Puerto Rican sensation is in for the fight of his life when they meet on September 24 in Atlantic City.       
"I am going to be in great shape to face a great champion. I know the fight is for a world title and that's why I have prepared so well for this bout," said Branco who is training in Rome for the fight against Cotto.       
Branco has being running in the mornings and has been sparring in the afternoons for this fight.       
"I want to thank Cotto for the opportunity to fight for the world title, but I also want him to know that this title is coming home with me as I expect to win this fight either by points or knockout," said Branco, whose only loss was a world title defeat to Arturo Gatti back in 1994 in a bout for the WBC Super Lightweight championship.