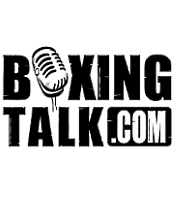 Veteran Boxers Association Ring One held their 71st annual induction dinner banquet on Sunday night.  The event was well attended to celebrate the careers of Frank Loughran, an early 20th century standout boxer, Brian McGinley, a Philly favorite in the 80's and now a boxing official and trainer, Bernard Fernandez, Philadelphia Daily News Boxing Writer and Matthew Saad Muhammad, one of the most exciting fighters in history and former Light Heavyweight champion.  The organization also awarded State Representative, John Taylor as "Man of the Year".
The event was well attended by an enthusiastic crowd.  Fans mingled with the  Fernandez, Saad and McGinley, while enjoying the unexpected company of Yaqui Lopez, Marvin Johnson and Eddie Mustafa Muhammad, all of whom attended with respect for Saad Muhammad.  The reunion of the four great light-heavyweights of the late 70s-early 80s was very special to be part of and to watch.  Not one of us could relate to the feelings those fighters experienced after seeing each other for the first time since they fought 20 years ago, but it was darn fun to watch and listen to the stories.
Bernard Fernandez an emotional speech as he described the adulation of his deceased father is what makes his accomplishments so special.
Brian McGinley has a vociferous following, who were proud to give well  deserved cheers for Brian's efforts to making boxing better in Philadelphia.
John Gallagher and Charlie Sgrillo organized the event at the well appointed Romano's Catering in Philadelphia's northeast section.
Send questions and comments to: planetlarry@hotmail.com