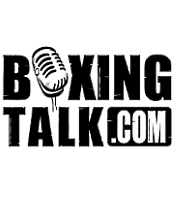 JA: Mr. Burchfield and Scott, it's just been reported that Danny Green has broken a couple of bones in his back postponing the fight. Can I please have your comments on the situation?
JB: It was a surprise because a few weeks ago, both camps agreed to the particulars on the fight. Scott has been in training now for six weeks. We have flown in sparring partners and so on. This is a fight that everyone in boxing wants to see; I am just waiting for the Green Camp, they have not officially contacted me. I did get a message from there represenitive Justin from Australia and I'm waiting to talk to them later today because of the difference in time. We were very, very surprised.
SP: Of course I'm disappointed. All I can say is I wish Danny Green a quick recovery and I hope everything is ok with him.
JA: If the fight does get postponed, what would you like to see the WBC do about this situation? Possibly re-schedule the figh?. What would you like to see done.?
JB: Well I think that my fighter has sat In the number one position now for one year. We were going to take the number two contender in the world Danny Green, we were going to his backyard and fight him for the chance to fight Marcus Beyer for the World Title. That's the ultimate goal for us, that's why we're sitting in the number 1 position. No one can take the number one position away from us and hopefully the WBC will recognize this. I have to say that Danny Green and his team have been very professional and very very good, they have been people of there word. They really tried to accommodate everything that we asked of them to do to make this fight happen. Hopefully we continue that. The WBC is a belt that we want and want badly and basically I'm sure there is no other alternatives. Scott is willing to fight the number two person and we're going to see what they finally say to us.
JA: Is this frustrating for you that you been training for six weeks now…
SP: (Cutting In) Of course this is frustrating. But that's boxing you know, things happen. I always say that I don't know who I'm boxing until I'm bouncing in the ring looking at him across the ring. That's when I know the fight is on.
JB: I don't think that you ever in boxing, for people who really know boxing, realize that anything can happen; and Scott Is right, until your entering the ring and looking at your opponent, then it's official.
JA: Scott do you feel that the boxing fans around the world will be denied if they don't get to see this fight.
SP: I can't say they will be denied, I don't know what the boxing public really wants. I'm sure they would like to see the fight because Danny Green is a very exciting fighter. I think I'm pretty exciting sometimes to; we will just wait and see what happens.
JB: I think the boxing public will be cheated. This is a fight that boxing needs, this is a fight the public wants to see. We're just excited to show this fight in America. Because fights like this just don't happen. Styles make fights, this is two warriors and two battlers. It's a fight that could take another 10 years to get these two kind of styles in the same ring together. To really get the boxing public's moneys worth to see this event, that's what this was. This was an event and hopefully it can continue to be the event that it's going to be.
JA: Scotty was willing and able to go over to Australia to fight Danny Green. After waiting a year to get a fight, and now you get a fight. Now this comes up, does this throw you off your game a little bit?
SP: Well It doesn't throw me off my game at all really. It's just disappointing that's all. It's just disappointing because I want to fight and what else can I say. Hopefully something else transpires and I will stay in the gym. Something's bound to happen.
JB:  We're going to look at all options right now. But the first option is, being the professionals that Danny Green have been, we want to give them that option first. The second option is of the WBC. Because as the number one contender to the title, we want to fight once for the mandatory title.
JA: Has HBO or Showtime tried contacting you about airing this fight or any other fights that Scott may be involved with?
JB: We have tried to get a hold of Showtime and HBO about the fight. Why wouldn't you want Scott Pemberton on that show? He is a warrior and he's a battler. He's what people want to see in boxing. I don't know why they're not knocking down my door to bring him to them. Whether it's against Danny Green or anyone else, let a big warrior fight and earn money and give the boxing people the opportunity to see this kind of fighter. Look at Bernard Hopkins; look at what he's done. Scotty is at the top of his game. We get thousands of calls from all over the place asking when Scotty is going to fight next, what's Scott been doing, where can we go see Scotty fight. You know why? Because He's a warrior. Look at the excitement that Scott brings to the table. He's exactly what the boxing public wants. When he's hurt he's more dangerous. I would advise any fighter not to hurt him because he's more dangerous when he gets hurt. He's a great fighter. I don't understand why these networks aren't knocking our doors down to bring him here. Look if the Danny Green fight doesn't happen or it does happen, then let's do it in America. The only way we can do it in America is for one of these networks to step up to the plate. We would love to do it in America.
SP: I have had two ESPN fight of the years in a row. That must stand for something.
JB: I mean we had the fight of the year the last two years on ESPN. They were unbelievable fights.
SP: I got Honorable Mention with the fight with Charles Brewer. I showed some tenacity, that I'm an excellent fighter.
JA: If this fight did take place in America, where would It be held at? One of the casinos?
JB: Well you know Scott has such a big fan base in the New England area, we would give the opportunity to either of the casinos here in New England. I know that the powers to be. I mean bringing this fight to Providence, a fight like that the fans would love it.
JA: With 12,000 ticket sales for the Jones-Tarver III fight and with Jeff Lacy doing so well at his hometown, do you feel that the bigger crowds are held in the person's backyard?
JB: What the CES team and Scott takes to the table for some reason are a fan base who loves to see great fights. They spend money, they go to the restaurants, they go to the night clubs, they love gambling, that's our fan base. We have it. We can do a lot of exciting things and we can bring a lot to the table with bringing this fight to America.
JA: When will you know what your options will be, by tonight ?
JB: Because of the time difference, I am going to call Australia about 10:00 Eastern time. I'm going to talk with them officially and see what's on their mind before we go with any other options. But right now we're going to give that first option to them, but we're going to look at every option out there at this present time.
JA: Do you know of any other options that you may have?
JB: Well we were concentrating on this, so basically we weren't looking at any other things. But now we will look at other things.
JA: Does this set you guys back a little bit? Are you going to sit down with Scott and come up with a gameplan as a team to see what's best for CES and Scott? 
JB: Well first of all this is what's best for Scotty and basically we're not going to get disrupted. We're not going to let anything change our gameplan. I told Scotty today he will continue training. He may bring it down a notch or two, but he will continue to train. But he will continue to do what we started six weeks ago. You know the only thing right now is we're going to look at every single option that's out there.
JA: Is there anything that you would like to say in closing?
SP: I would just like to thank my fans out there for continuing to support me. You guys are the best, thanks for everything! Hopefully GOD willing, things will come my way.
JA: Do you think Scotty will be fighting before the end of 2005?
JB: Positively he will be fighting before the end of 2005.
JA: Is there anything that you would like to say to the boxing fans around the World.
JB: Yes. Let's try our best to make this fight happen because it's the fight that everyone wants to see. Everybody seems to avoid each other in boxing, most people try to avoid each other. This is the number one in the world fighting the number two for the opportunity to fight for the World Title. What's better than that?
JA: I know HBO and Showtime will most likely read this article. Is there anything that you would like to say to them?
JB: Yes. I would say please give us an opportunity. Give us the same opportunity that you give a lot of the other fighters. If you want 10,000 fans to send you 10,000 emails that can be done In 24 hours to see Scott on their network.
JA: Thanks for everything.
JB: Thank you James.
SP: Thank you James.