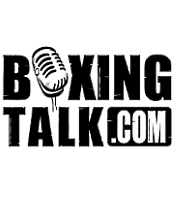 A federal appellate court in Philadelphia has ruled in favor of promoter Artie Pelullo in his lawsuit against boxer Antwun Echols, reversing a prior ruling that Echols' agreement with Pelullo's company was unenforceable. The agreement provided that if Echols lost a bout, he could still be required to fight only for Pelullo, but Pelullo was not required to provide Echols with a minimum purse. Two of the three judges were not troubled by this arrangement, and their ruling contained language stating that a boxer's purse is not a key term of the contract that boxer signs and therefore, it is permissible to sign a boxer to an exclusive contract with no minimums. "The [boxer's] purses were not material and essential terms," wrote the court.
Pelullo (who advertises on this website) was thrilled with the ruling. "This is a major victory for all promoters," he said in a statement issued today. "It helps every promoter that has in their contract that all purses are subject to renegotiation if a boxer loses a bout."



In November 1999, boxer Antwun Echols signed a promotional agreement with Arthur Pelullo's promotional company, Banner Promotions, Inc. Echols received a $30,000 signing bonus and the agreement he signed gave Banner "the sole and exclusive right to secure all professional boxing bouts requiring [Echols's] services as a professional boxer and to promote all such bouts" for a term of at least four years, and possibly longer, if certain conditions were met. Banner's major obligation was to provide not less than three bouts for Echols during each year of the contract. Banner had sole discretion to determine the time and place of each bout. While Echols had to approve each opponent, his approval could not be "unreasonably withheld." The agreement called for Echols to be paid as follows: non televised bouts, at least $7,500; Univision and Telemundo bouts, at least $10,000; ESPN 2, Fox Sports or "small" pay-per-view bouts, at least $20,000 plus $10,000 training expenses; HBO Boxing After Dark as a challenger or in a non title bout, at least $45,000 plus $10,000 training expenses, HBO Boxing After Dark bouts as a champion, at least $80,0000 plus $10,000 training expenses; HBO as a challenger or in a non-title bout, at least $50,000 plus $10,000 training expenses; and HBO bouts as a champion, at least $125,000 plus $15,000 training expenses.


However, like most boxing contracts, these so-called minimum amounts were not true minimums because they were subject to renegotiation, or the entire agreement could be cancelled at Banner's option if Echols lost a boxing match. One month after entering the agreement, Echols lost to middleweight world champion Bernard Hopkins. Banner chose not to rescind the agreement, but took the position that Echols's compensation would be renegotiated on a bout-by-bout basis. The parties proceeded to negotiate several individual bout purse agreements in the years after the loss to Hopkins. Eventually, Echols became dissatisfied with the situation. According to him, Banner made him "take it or leave it" offers for what he believed to be below-market compensation, and then rescinded the offers if he attempted to negotiate for a larger purse. In February 2003, Echols requested information about the purse for a fight on March 15 of that year. Banner offered $30,000. When Echols made a counter-offer, Banner responded by rescinding the offer and stating it would offer the March 15 fight to another boxer. Echols filed his lawsuit in federal (district) court shortly afterwards.


In a now-reversed ruling, the district court granted Echols's motion for partial summary judgment. It ruled that Pelullo could not hold Echols to the agreement because by failing to specify the purses Echols would receive after a loss, the whole agreement was too indefinite to be enforced. The parties then settled Echols's remaining claims, but Banner and Pelullo reserved their right to appeal the district court's ruling declaring that the agreement was unenforceable. They exercised that right, and appealed to the Third Circuit Court of Appeals in Philadelphia, a court that is just one step below the United States Supreme Court. On July 30, 2004, the Third Circuit reversed the district court and sided with Banner and Pelullo. It was a split decision of sorts, with one judge filing a dissenting opinion.


The court's opinion, written by Judge Rendell and joined by Judge Barry, ruled that Echols can only box for Banner, no matter how unsatisfied he is with the purses Banner offers as long as Banner provides three offers each year. "Banner breaches the contract if it fails to pay the signing bonus or fails to make three bona fide offers per year; if it were to breach in this manner, Echols might be entitled to rescission and possibly money damages. More importantly, there is no breach in the event that Banner and Echols are unable to reach an agreement on a purse for a particular bout. And there is no uncertainty as to what occurs in such an event. The terms of the Agreement are quite clear that Echols must continue to deal only with Banner and that Banner must continue to secure bouts for and to promote Echols for as long as the Agreement lasts."


From a boxer's point of view, this ruling is oppressive because it allows a situation whereby a promoter can make only low-ball offers and the boxer is effectively prevented from earning a living. Judge Rosenn was the only one of the three judges who saw things from the boxer's perspective. He wrote in a dissenting opinion that an agreement "between a promoter and boxer, which permits the promoter in the event the boxer 'should lose any bout' to rescind its obligation to provide any minimum purses, lays all the odds in favor of the promoter... As drafted, Echols must rely on Banner's good will for future compensation, hoping that the promoter will renegotiate acceptable new terms on either a bout-by-bout or collective-bout basis. If the new financial terms are unacceptable to the boxer, the purported contract does not allow him to look elsewhere. In my mind, this one- sided instrument is not a legal contract. The instrument is not worthy of judicial enforcement."


"[The] conclusion of the district court is overly simplistic," wrote Rosenn. "The agreement does not merely deal with a bout or a series of bouts. Rather, it establishes the relationship between the two parties, a relationship in which Echols promised to fight exclusively for Banner, and Echols desired Banner's services on an ongoing basis. The consideration that Banner paid Echols to secure this promise included a $30,000 signing bonus and a guarantee that Banner would arrange at least three bouts per year for him. While the purses for these bouts were relevant, we do not view them as so material and essential to the understanding regarding the relationship such that providing that certain events could alter the price would render the contract so indefinite as to be invalid... The agreement clearly indicates Echols's obligation to deal only with Banner and Banner's obligation to secure a certain number of bouts for Echols. However, nowhere does it obligate Echols to participate in those bouts, and, in the absence of such an obligation, it is unnecessary for the parties to have agreed in advance upon purses for Echols's participation. The purses were not material and essential terms, and the fact that they were left open to future negotiation does not render the contract unenforceable."


"From the boxer's corner," continued Rosenn, "the essential ingredients of that relationship are the bout or series of bouts and the obligation of the promoter to provide a purse for the boxer. A professional fight is no mere exhibition. It is a contest for victory and money. The relationship between a promoter and a boxer is meaningless unless the boxer engages in his craft and receives appropriate compensation. Therefore, the bouts and their purses are not only relevant, but material and essential to the relationship... Boxing can be a brutal business, and fighters have precious little time to capitalize on their talents and age. The disputed [agreement] leaves the boxer with no guaranteed purses, no bargaining power, and the promoter in total control of his boxing career for the next several years."


Send questions and comments to: scott@lustigmanfirm.com