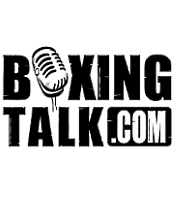 PRESS RELEASE:
Capitol Heights, MD, native Lamont "Bay" Pearson (21-3-1, 11 KOs) will face Shamir Isa Reyes (18-3-2, 7 KOs) for the United States Boxing Association (USBA) 130-lb. Championship in the 12-round Co-Main Event on Saturday, September 17 at the Patriot Center.  The Pearson/Reyes battle is part of Keystone Boxing's "The Battle for Virginia" -- the very first live professional boxing event to be held at George Mason University's on-campus arena. Doors will open at 6:30 PM with the first of six bouts scheduled to start at 7:30 PM.  
Pearson, a Prince George's County postal worker who trains at Keystone Gym in Temple Hills, MD, has held the United States Boxing Association and the North American Boxing Association junior lightweight titles. Turning pro after a distinguished amateur career which culminated in Pearson winning the National Golden Gloves, Pearson was undefeated for his first eighteen fights. After an upset loss, Pearson bounced back with two strong wins and earned a shot at the WBA World Super Featherweight title in Thailand. Before the King (not Don) of Thailand and a crowd of 60,000 celebrating his birthday, Pearson was beating the champion Yodsanan Nanthachai, before breaking his hand late in the fight and losing. After recovering from that injury, Pearson looked to earn another shot at the World Title in an eliminator with Robbie Peden for the number one spot and the USBA title. Pearson broke his hand again and was forced to retire. Peden went on to win the World Title. After a win over the tough veteran, Ivan Alvarez earlier this year, Pearson is once again aiming for the top. Pearson knows that the USBA champion will garner a high ranking and put him once more in place to challenge for the World Title.    
"It is always great to fight at home," said Pearson. "You've got your family and friends there to give you extra energy."  
To prepare for the left handed Reyes, Pearson has sparred with former WBO Light Welterweight Champion DeMarcus Corley, a top "southpaw" who has fought Zab Judah, Floyd Mayweather, Jr. and Miguel Angel Cotto. Pearson is anxious to get in the ring with Reyes and prove he is still a world class contender. "It's going to be an exciting fight," said Pearson. "I look forward to taking the belt home".  
Standing in Pearson's way is the 24 year-old southpaw from Brooklyn, NY, Shamir Reyes. Reyes born in Brooklyn, but raised in Puerto Rico has a ring record of 18 wins and only three defeats. But what is most impressive is his stunning upset in his last fight of top prospect Luis Arceo "El Vampiro"(19-1). Moving up in weight class to take on the WBC FeCarBox Lightweight champion, Shamir stunned the boxing world (and Arceo) with a first round knockout less than two months ago.  
Reyes is unfazed about coming to Virginia to face local hero Lamont Pearson. "I am grateful to the promoter and the IBF for the opportunity to fight for this prestigious title. I have tremendous respect for Mr. Pearson; he is a great former champion. I am looking to be the new USBA champion on September 17th and to bringing the great fans of Virginia a terrific show"  
Reyes, who works in a law firm and trains at Printing House Gym in New York City, is confident that he can send the hometown fighter into retirement with a victory.  A lifelong boxer, he has 19
years of experience, despite being only 24 years old.  "I am doing the same things I always do to prepare for a fight," said Reyes.  "I train hard, eat right, sleep right and everything else will fall into place."  
"By any means, I will be victorious," said Reyes.  "I have been training to become a world champion all of my life.  There is nothing Lamont Pearson can do to be beat me.  
The evening's Main Event will feature a 12-round showdown between Great Falls' Jimmy Lange (25-2-1, 17 KOs), arguably the Washington/Baltimore region's most popular fighter who gained a national following on the NBC boxing show, "The Contender," and undefeated rival Perry Ballard (17-0, 13 KOs) of Martinsburg, WV for the World Boxing Empire (WBE) 154-lb. title.  Ballard, formerly of Leesburg, has been pursuing a fight with Lange for two years setting the stage for an ultimate, crowd-pleasing, all-out battle for regional bragging rights.  
The undercard will showcase a host of top local talent such as Woodbridge, VA middleweight Orazio "The Razor" Robinson (5-1-2, 4 KOs) and the professional debut's of Kay Koroma, a top-ranked junior welterweight amateur from Alexandria, and 154-pounder "Money" Mike Sawyer of Fairfax who graduated from GMU.   
Tickets, priced at $30, $50, $75, $150 (reserved ringside), $225 (premium ringside) and $350 (VIP ringside) are available through all Ticketmaster outlets including the Patriot Center box office, online at
www.ticketmaster.com
or via Phonecharge at 703-573-SEAT, 202-397-SEAT or 410-547-SEAT. GMU students receive $10 off the $30 general admission ticket by presenting a valid student ID (up to four tickets) at the Patriot Center box office.  For more information please visit
www.patriotcenter.com
.