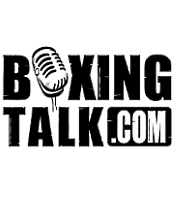 Unbeaten middleweight sensation Kelly "The Ghost" Pavlik makes his Showbox debut tonight as the lanky Ohio native is scheduled to meet the difficult Dorian Beaupierre over ten contentious rounds. Top Rank is putting on the card, also featuring the Kid Diamond - Koba Gogoladze lightweight showdown as the main event, and it all takes place at the Silver Star Casino in Choctaw, Mississippi. Showtime airs the action as it happens, live in the US.  Boxingtalk.com had the good fortune to speak with Kelly and the man who manages his career, the one and only Cameron Dunkin and you won't want to pass up this chance to take a closer look at the hard hitting twenty two year old as he gets ready to do the business. 
Kelly Pavlik, 23-0 (22), is tall for a middleweight, 6 foot 2 and a half inch to be exact, which helps him generate tremendous leverage on his punches. Only three out of twenty three opponents were lucky enough to hear the final bell when in against the Youngstown, Ohio resident and manager Dunkin feels it's only a matter of time before one of the best kept secrets in boxing is out of the bag. "When I saw Kelly in the amateurs he was a tall, gangly kid who won the under nineteen nationals at seventeen years old, but as a pro he's just gotten so much stronger," he said. "This guy can fight and I think he's going to prove it in this one in front of a national television audience. I watched Kelly fight Jermaine Taylor in the amateurs and he lost a close fight eight to six. I watched him knock the guy he's fighting on Friday, Dorian Beaupierre, in the amateurs and I saw him knock out twenty four year old men when he was just seventeen years old. Let me tell you something; Kelly can flat out fight." 
Having faced his opponent years ago in the unpaid ranks has given "The Ghost" an added edge but Pavlik is smart enough however to refrain from putting too much stock into the past and is coming fully prepared for the new model Beaupierre. "He mixes up his strategy a lot," he said. "From the little bit I've seen, about 3 rounds of one of his fights, sometimes he comes forward or sometimes he backs off and bounces around a little bit. It's going to be funny to see what he does with somebody tall like me. Beaupierre fought Daniel Edouard twice and drew both times, but Edouard is a very short fighter who Dorian could stay on the outside of, move around and box him. But against somebody bigger than him, we'll see what game plan he brings to the first round and I'll take it from there. 
"And that's mainly it because I believe that a great fighter sets the tone for the whole fight. I have to go in and make him worry about my power and my handspeed. Thank God for the amateurs, I had a lot of fights in a short amount of time when I was in the open division. What ever Beaupierre brings in the first minute or two in the first round, I'll know what to do and I'll set the pace for the fight. Whether he wants to box or wants to step inside and be aggressive, we've got a game plan for it." 
Most recently the lanky middleweight outpointed veteran campaigner Ross "The Boss" Thompson, who had shared the ring with such luminaries as Fernando Vargas and Jeff Lacy. Pavlik proved he could outbox a slick, tricky fighter who knew how to negate an opponent's power. "I put Kelly in with Ross Thompson so he could learn a lot of things and go against a veteran who gave Jeff Lacy and other guys fits," said Dunkin. "That was done to give him experience and he learned a lot while winning every round. He did very well but found out the guy was very hard to hit, was very smart, very clever and knew how to survive.  
"For this fight I'm looking for an impressive performance because Kelly's hand is healthy. The times he's looked bad it's because his hand was bad and when his hand's good he looks like a different guy. For this fight his hand is in very good shape so I look forward to Kelly stopping Beaupierre. Kelly's been working hard to get down to 160 and wants to stay there. If he does, something is going to happen with all those titles that Hopkins holds. He can't take car of all of them and they'll break up so hopefully Kelly will have a shot when that begins to happen. All in all, I think Kelly is about four or five fights away from where he needs to be." 
Kelly Pavlik's career is burgeoning as he continues in this intermediate phase ushered in by the Thompson fight but the likeable kid from Ohio is raring to go and would like nothing better to swap punches with the best in the division. "I'd love to get in with the top guys now, definitely," he said. "Taking nothing away from Hopkins, I think what he's done so far in the middleweight division has been a hell of job but at the same time I see a lot of flaws. Howard Eastman I don't think is a legitimate world champion by any means but when Hopkins fought a bigger middleweight he got frustrated. Yeah, he beat him up by the end of the fight but you get a strong sharp big fighter in there who's not going to get tired and has more skills and agility than Eastman has and Hopkins could have been in trouble.  
"He looked dominate against William Joppy but I think Joppy had gotten old by then and in De La Hoya, he fought a blown up welterweight. Taking nothing away from Hopkins, he's still a great fighter, obviously if you're an undisputed world champion it's a real achievement, but anytime he's really fought a legitimate good fighter like Roy Jones for example, the fight turned out different. I hope to be able to fight him for the world titles because I'm confident I could do very well." 
Boxingtalk.com would like to thank Kelly Pavlik, Cameron Dunkin and Lee Samuels for making this article possible.
Send questions and comments to: thomaspointrd@aol.com