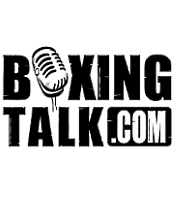 The quotes listed below from Felix "Papa" Trinidad Sr. were taken from a story that appeared in El Vocero in San Juan, Puerto Rico, written by Carlos Narvaez that appeared on Sept. 20, 2004.  Papa comments on De La Hoya vs. Hopkins and his son's upcoming bout with Ricardo "El Matador" Mayorga in Madison Square Garden on Oct. 2.
"I saw the fight, but like I said before, I have no reaction towards it. Since people started to talk about that fight, I saw it as shady business because the weight was below the limit, and both fighters were allowed to fight for all the titles. Honestly, it's not worth our time to have any opinion on the fight itself."
"We are concentrated on our fight with Mayorga and we will stick to that. But I have only one message for Hopkins, and he has received it a very long time ago. Tito is now at a different level, and we are basing our work on that premise. With all due respect to the boxing organizations, they allowed the unification fight in the middleweight division, and they disrespected the entire category. Tito will fight, with or without a title, because the real fighters come first, and later are all the belts.
"On October 2 you will see a more mature fighter with much more punching power and better ring generalship. Also, Tito is a fighter that believes in God above all. We are currently working on keeping his weight steady and we are ready for the biggest fight of the year."