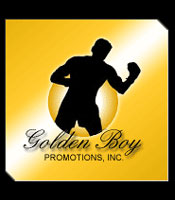 One of boxing's most promising young prospects, super lightweight Jorge Paez Jr., son of former world champion Jorge Paez Sr., has signed a multi-year deal to be co-promoted by Golden Boy Promotions and Sycuan Ringside Promotions and his future already looks brighter.  
It was announced today that the 18-year-old native of Mexicali, (where is Mexicali – CA or Mexico) will open the May 6 Oscar De La Hoya-Ricardo Mayorga "Danger Zone" pay-per-view telecast from MGM Grand Hotel and Casino in a four-rounder against unbeaten Lowell Brownfield (7-0, 2 KOs) of Omaha, Neb.
       "Jorge Paez Jr. is a young fighter with great bloodlines and even greater talent, and I'm honored that we're working with Sycuan Ringside Promotions to bring this young man to the masses," said Golden Boy Promotions President Oscar De La Hoya, who actually fought Jorge Paez Sr. in 1994.  "His father and I fought almost 12 years ago, and it's amazing to me that after all this time I am now working to bring his son to a world championship."
        "Paez Jr. is one of, if not, the most highly regarded young prospect in boxing, and with the combined acumen and might of Sycuan Ringside Promotions and Golden Boy Promotions behind him, there's no limit to his future," said Glenn Quiroga, president of Sycuan Ringside Promotions.
        "We're excited that Sycuan Ringside Promotions and Golden Boy Promotions are joining forces once again, this time with Paez Jr.," said Willie Tucker, executive vice president of Sycuan Ringside Promotions.
         "We at Sycuan Ringside Promotions and Golden Boy Promotions have every confidence Paez Jr. not only will equal, but exceed his father's accomplishments in the ring," said Scott Woodworth, vice president of Sycuan Ringside Promotions.  
        Paez Jr. (7-0, 7 KOs) was an accomplished amateur with more than 80 wins to his credit before he turned pro in February of 2005 with a first round knockout of Sergio Lopez.  Since then, "El Maromerito" has continued his impressive run, stopping all of opponents, with none of them making it past the second round.  In his most recent outing on April 8, Paez Jr. stopped Ricky Alexander in a single round.
              Tickets for De La Hoya vs. Mayorga, "Danger Zone," priced at $1250, $950, $750, $350 and $150 are on sale and available at the MGM Grand Garden Arena box office and also will be sold at all Las Vegas Ticketmaster locations (Tower Records/WOW!, Smith's Food and Drug Centers, Robinsons-May stores and Ritmo Latino).  Ticket sales are limited to eight (8) per person.  To charge by phone with a major credit card, call Ticketmaster at (702) 474-4000.  Tickets also will be available for purchase at
www.mgmgrand.com
or
www.ticketmaster.com
.
               The De La Hoya vs. Mayorga pay-per-view telecast, beginning at 9 p.m. ET/6 p.m. PT  on May 6 has a suggested retail price of $49.95, will be distributed domestically by HBO Pay-Per-View and will be available to more than 56 million pay-per-view homes. The telecast will be available in high-definition television for those viewers who are HDTV capable. HBO Pay-Per-View is the leading supplier of event programming to the pay-per-view industry.  For your daily De La Hoya vs. Mayorga fight week updates, log onto
www.HBO.com
.