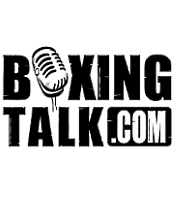 PRESS RELEASE:
Undefeated teenage sensation Jorge Paez Jr., the super lightweight son of the former world champion, fights in San Diego for the first time when he highlights the nationally televised professional boxing card presented by Sycuan Ringside Promotions and Top Rank Inc. Friday, Dec. 23, at the Sycuan Resort & Casino in El Cajon, Calif.
      The 10-round main event and the two eight-round semi-main events feature four world-ranked veterans.
      The lightweight main event matches unbeaten Urbano Antillon of Maywood, Calif., against Fernando Trejo of Reading, Pa. 
      The co-semi-main events pit undefeated Rey Bautista of Los Angeles, the No. 1 bantamweight in the world, against Gerardo Espinoza of Tijuana, Mexico, in a super featherweight fight and Anthony Thompson of Philadelphia against Adrian Lopez of Houston in a super welterweight bout.
      The six-bout card starts at 5:15 (Pacific) with doors to the Sycuan Showcase Theatre opening at 5.
      All seats are reserved and priced at $50.
      Tickets are available 24 hours daily at the Sycuan Resort & Casino gift shop or by calling 619-445-6002 or 619-659-3380 24 hours daily.
      The 18-year-old Paez Jr. of Mexicali, Mexico, son of former International Boxing Federation featherweight champion Jorge Paez Sr., has a record of 5-0 with all wins by knockout and coming in the first or second round.
      Paez Jr. weighed 125 pounds for his pro debut Feb. 4 of this year and was down to 121 pounds for his second bout March 18.  However, in his most recent outing, on a Sycuan Ringside Promotions card in Laredo, Texas, Aug. 12, Paez Jr. was a 138-pound super lightweight.
      "We're delighted to be working with and in behalf of such an outstanding young talent like Jorge Paez Jr.," said Glenn Quiroga, president of Sycuan Ringside Promotions of San Diego.
      "Not only is Jorge Jr. immensely talented, but he's exciting and colorful as well," said Quiroga.  "Considering his age and his exceptional skill level, we believe he has one of the brightest futures in the sport of boxing.  There's no limit to what he can achieve in the ring and the popularity he can generate."
      Paez Jr. faces Juan Martinez Ramirez of Houston with a record of 4-6-1 and no knockouts in his four- or six-round bout.
      Paez Sr. fought professionally from 1984 through 2003, had a record of 79-14-5 with 51 knockouts and was the IBF 126-pound from 1988 through 1990.
      The 23-year-old Antillon has a record of 16-0 with 10 knockouts and is ranked No. 11 by the World Boxing Council while the 31-year-old Trejo has a mark of 25-10-4 with 17 knockouts and is rated No. 13 by the World Boxing Association.
      The 19-year-old Bautista, originally from the Philippines, has a record of 18-0 with 14 knockouts and is ranked No. 1 by the World Boxing Organization while Espinoza has a mark of 28-9 with 26 knockouts.
      The 24-year-old Thompson has a record of 19-1 with 14 knockouts and is ranked No. 9 by the WBA.
      Lopez has a record of 9-1 with four knockouts and is the Texas middleweight champion.
      Two four-round bouts also are on the card: lightweight Richard Alduena
of Azusa, Calif., with a record of 1-4-2 and no knockouts, faces Odilion Rivera of Los Angeles, with a mark of 4-7-1 and three knockouts, and super featherweight Sergio Mendez of Huntington Beach, Calif., in his pro debut, meets Taurice McDaniel of Phoenix, with a record of 0-1.
      The card will be televised by Telefutura.
      This is the third card Sycuan Ringside Promotions has presented in the San Diego area this year and the first at the Sycuan Resort & Casino in almost 12 months.
      In between, Sycuan Ringside Promotions has been spreading its wings nationally, presenting cards in Texas, Illinois and New York.
      Sycuan Ringside Promotions is considered to be the fastest-growing and most dynamic promotional entity in the sport.  Sycuan Ringside Promotions made its promotional debut during 2004, but already has or had three world champions and has promoted and presented world title bouts on premium cable networks.
      Sycuan Ringside Promotions has many notable boxers in its stable, including WBC and IBF 122-pound champion Israel Vazquez, former IBF lightweight champ Julio Diaz and former WBO junior featherweight king and the WBO's No. 1 featherweight contender Joan Guzman.
      Sycuan Ringside Promotions is led by Quiroga; Willie Tucker Sr., executive vice president; Scott Woodworth, vice president of boxing operations; and Michael Marley, vice president of public relations.