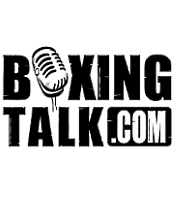 By Cory Rapacz
On March 19th Erik Morales and Manny Pacquiao will battle each other on pay-per-view in the most eagerly anticipated bout of the year thus far.  This fight is almost guaranteed to satisfy both casual and hardcore boxing fans, but it will also answer many questions about both of these fighters:  Is Morales taking too big of a fight immediately after his third war with Marco Antonio Barrera?  Can Pacquiao, who turned pro at 106 pounds, carry his speed and power up to the 130-pound weight class?  Will both fighters refuse to back up, leading to a night of explosive exchanges?  The questions above, along with several others, were answered, with words, anyway, earlier this week when both Morales and Pacquiao participated in separate conference calls.
Bob Arum opened the conference call saying, "we are just astounded how well this fight is doing from a box office standpoint.  I think that we are going to far exceed the PPV results from last November with this fight. It's tribute to the fact the public perceives both guys, Erik and Manny, as being real warriors and they know that they're going to see a very entertaining and very energized battle."
"Astounded" may not be the right word to describe the feeling about what should be a very successful bout.  Morales has delighted fight fans with his trilogy of wars with Barrera and  Pacquiao gave us a fight of the year candidate last year when he fought Juan Manuel Marquez to a draw.  That fight was preceded by Pacquiao's eleven-round destruction of Barrera.  American fight fans always support a good fight, no matter the weight or nationality of the fighters.  This fight should be no different. 
Pacquiao has always been known for his unbelievable speed and power.  Some are questioning whether the man who won the WBC flyweight title back in 1998 will be able to carry that same speed and devastating power up to the super featherweight.  Pacquiao said, "130 pounds is my regular weight.  When I wasn't in training I weighed 135 pounds.  130 pounds is my regular weight, I am very comfortable at that weight. I think that at 130 I have more power than at 126." 
No matter what effect the additional four pounds will have on Pacquiao, Morales will undoubtedly be focused on his speed.  "I think his speed is probably the biggest asset he has against me but against everybody.  I think speed is definitely something that he is going to be coming at, but like every fighter he does have some weak points and we have to take advantage of those." Morales' weight, on the other hand, hasn't been a topic of discussion, probably because he has already had tough fights at 130.  "I feel real well about my weight.  I think for first time in a long time I actually didn't have to worry about the weight coming into camp, I was not as heavy as I usually am so I was able to work more."
Morales was asked if he thought it was wise to take such a big fight immediately after the third Barrera fight.  Morales responded, "I never thought of going to an easier route.  I knew I wanted to start with three great fights last year.  I wanted to start again this year have three more great fights this year.  That's what I'm about, that's what I want to give."
Most fight fans are expecting these two warriors to start trading from the opening bell.  The outcome of this fight may be decided on which fighter decides to box the early rounds.  Freddy Roach, Pacquiao's trainer, said, "We're gonna fight an aggressive fight.  Morales is a very smart fighter.  A very good fighter, he's seen everything.  We're not just going to walk in and just trade with him, we got a little technique behind that attack."  Pacquiao added, "My style is going to be a fighter, like a fighter.  Punch, punch, always punch."
Morales said, "We know he's a strong fighter, but it's not important how you start the fight, but how you end the fight.  And I think that's the key to the whole thing, who'll be able to control the tempo."
One thing that might be overlooked is the fact that Morales has never fought a southpaw who has significant power.  He fought Paulie Ayala late in 2002, but Ayala was never a threat to knock him out.  It will be interesting to see how Morales deals with the powerful straight left of Pacquiao.  On the other hand, it will be interesting to see how Pacquiao deals with the biggest fighter he's ever faced.
One thing is certain, both fighters are very confident heading into March 19th.  No matter what the result of this fight is, at the end of the day, there is a good chance that the real winners will be the fans of this great sport. 
Send questions and comments to: coryrapacz@hotmail.com