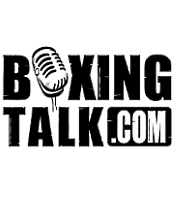 Press Release:
David Rodela, Top Rank newest addition, is a 2004 U.S. Nationals gold medal winner who will turn pro in his hometown of Oxnard, Calif., on Friday, Jan. 28. The main event will feature Oxnard super bantamweight Jose Aguiniga, 25-0.  He will take on Phillip 'Bring On The Pain' Payne of St. Louis in a 10-round bout which will be televised on Solo Boxeo de Miller, Telefutura.
Much attention will be on Rodela, a heavily-decorated amateur who has signed with Top Rank. Rodela, 22, is a 5'11" lightweight who has a pro style and who strikes with power.
Rodela trains at the Oxnard P.A.L. where his father, Enrique, took him for the first time at the age of 11.
"My Dad said I was always a troublemaker as a kid. So he took me into the local gym, looked at the big ring and said 'if you want to fight, that's the place.'"
Rodela joined the local boxing team, became known as "Dangerous David" and won his first major award in 2000, capturing a California State championship.
Our most sincere condolances to Bill Caplan and family on the loss of their beloved son, Harold. Our hearts are with you.