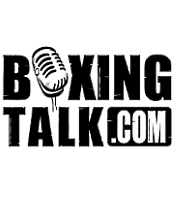 Undefeated heavyweight Owen "What the Heck" Beck was involved in an auto accident in Nashville on Saturday night that destroyed his car but left him uninjured.  "I never realized before how much having an accident like that can shake you," said Beck. "It was a new experience for me, but it is definitely not something I'd like to go through again."
Beck was entering Interstate 65 when another car apparently ran a red light and struck Beck's car.  Beck was able to walk away from the accident unscathed, but his car has been deemed a total loss. The driver of the other vehicle was also shaken but not seriously injured. Born in Kingston, Jamaica, the 28-year-old pugilist moved to Nashville in January 2000 and has won all 24 of his professional bouts, 18 by knockout.
Beck is promoted by Don King and has signed an agreement to fight Monte Barrett (30-3, 16 KOs) in a heavyweight elimination bout schedule for early 2005 that will leave the winner poised for a world title appearance—the first world title shot for either boxer.  Beck had planned to drive to the King Training Camp in Orwell, Ohio, today to join his trainer Aaron Snowell to prepare for the Barrett fight, but his departure from Music City has been delayed due to the accident.