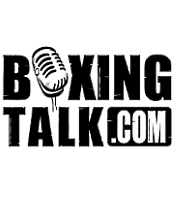 As Zach Walters moved from house to house at age 16 while being on run from law enforcement in Fergus Falls MN, he didn't think about the stress he caused his parents and siblings. He was using drugs, under the influence of negative peers and at a place in life where death was a possibility. 
Now 25 years old, Walters, whose boxing nickname is the "Jungle Boy," never dreamed his current reality.  He is now sparring with world light heavyweight champion Antonio Tarver, getting advice from James "Buddy" McGirt, hanging with Arturo Gatti and has established himself as perhaps the topboxing prospect in Minnesota. 
The move that started it all 
The 6 foot 3, 175 pounder, was born in Minnesota but moved to Madagascar, a large island off the coast of Africa, early in his childhood to do missionary work with his parents.  At age 11, his family moved to California where his father took a job.  "I didn't fit in at all." says Walters who had problems adjusting to city life. At school he was bullied, taunted, and teased, and when peers discovered he wasn't willing to defend himself, things got worse.  One day at lunch, a bully started picking on Walters, who finally snapped and beat the boy up. "I felt there was nothing to lose [because] I thought nobody liked me anyway," he said, but for beating up the bully, some began to see Walters as heroic.  Eventually, Walters hung out with the troubled boys and later joined a gang.  He quickly learned the culture of the streets, "I learned how to throw a backpack at one kid then hit him, and pick up the backpack and use it as a weapon against the other kids."
Walters got into trouble on a regular basis in California, and soon his parents decided to leave California to move back to a small town in Minnesota.  But Walters had formed an identity for himself as "the bad boy" and liked the way it made him feel, and he found the troubled kids in the small town and continued getting into trouble.
At home, Walters who graduates this summer with a B.A. in psychology, faced pressure from his parents to get involve in outside activities so his attention could be diverted from his problematic behaviors.  Walters was poor at basketball and football, and hockey was out of the question.  His options were limited. The fighter's younger brother was involved in Karate at the time, and his parents thought Walters should join as well; but he felt differently. "I knew he [my younger brother] was advanced in [karate] and I wasn't going to let him teach or train me," he says laughing.  Walters, the second oldest of three and a gifted artist, talked with his brother's Sensei who encouraged him to try boxing. Walters took the advice, and at age 14, found he was good at the sport.
Although he ended his amateur career with 72 bouts, boxing was not able to distract him from drugs. He had been training and sparring under the influence, and was still acting out. "I was more concerned with being a rebel and breaking rules" he says, and the majority of his problems started from 1999 thru 2003.  First, in the fall of 1999, his probation officer came to his school to arrest him after he violated terms of his probation.  But Walters was tipped off of his pending arrest, and not only ran from school and the law, but from home as well.  At the time he was only 16 and in the tenth grade.   
Walters was eventually caught and placed in a Detention Center in Moorhead MN for several months pending sentencing.  Eventually, he was ordered into Woodland Hills Residential programming in Duluth MN, but the street life of stealing cars, breaking into homes, hanging with gang members, and selling drugs all taught him the skill of manipulation, so going to Woodland Hills was a matter of figuring out how to "do time" instead of making a real change in his life.  
Shortly after leaving the residential program at age 17, Walters resumed his boxing career but also the drug selling and usage.  In fact, his drug problem reached a point where he was kicked off of the boxing team-a move that prevented him from trying out for the 2000 Olympic team.  In 2001, he was charged with drinking and driving and failure to provide proof of insurance; then in the summer of that year, he was charged with disorderly conduct, consumption of alcohol, failure to show insurance. He was fined $1,200.
By the summer of 2002, Walters was not only using marijuana but doing Meth as well, and in the fall of 2002, he was charged with two counts: fifth degree possession of marijuana and fifth degree possession of Meth.  The final straw for Walters came in 2003 after he was pulled over for driving with a revocation of his license.  He was only 22 years old but felt like he had already lived a life of a 72 year old.  "I asked God to tell me his plans.  If he wanted me in prison let me know, if he wanted me to die so be it, but I couldn't continue like this" says the emotional fighter. 
After having that private talk with his higher power, Walters took action and made a promise to change his life. "There were a lot of people who stuck their necks out for me and now that I am older, I can appreciate that," and one of his supporters was manager/trainer Chuck Horton, who helped Walters first with his legal problems, and then allowed the fighter to live in his boxing gym when he was homeless. 
Walters also re-connected with his parents, and now says their relationship is strong and they talk on a daily basis.  "A lot of my self worth came from drug abusing people" he says with a sense of pride of that comes from figuring out what attracted him to drugs. "Once I stopped carrying and doing drugs, friends stopped caring," says the fighter, who now works with recovering addicts part–time at a chemical dependency program, and gives inspirational talks to at-risk youth.  
As far as boxing is concerned, he's taking his career so seriously that before fights, he trains in Florida and has sparred with Antonio Tarver. 
In fact, Walters says he briefly was getting the best of Tarver after McGirt gave him tips on how to counter what Tarver was doing in the ring.  Seeing Tarver's irritation, Walters says McGirt then gave Tarver instructions on how to counter what Walters was doing, and it worked like a charm for the champion, who resumed control of the session. 
But the biggest influence on Walters, in terms of boxing, has been Gatti, with whom Walters has hung out with at the gym in Florida.  Although Walters, 14-1 with 11 KOs and was clean from drugs, he still suffered from rigid thinking,  telling himself, 'Zach you gotta be undefeated.' When Walters lost his first pro fight in 2004, he was crushed.  However, after being around Gatti, Walters learned to measure his boxing career based on performance vs. his record. "You look at Gatti and he has tons of losses but people love him. Why? Because he brings it every night."  
Someone once said "Experience may be a good teacher, but it's slow one." For Walters, he needed a slow experience because it allowed him to integrate the Chinese proverb: "He who asks is a fool for five minutes.  He who does not ask is a fool forever."  Walters asked himself lots of questions and what he learned was that he was more powerful than any drug could be, and that once he understood his reason for his past behaviors, change was a matter of time.
Although McGirt wouldn't offer Walters counter advice when he sparred with Tarver, McGirt told him, "I like you because you are teachable," which is a good quality not only for fighters, but for human beings in general. Walters has proven if you stick with the frustration, anger, sadness, resentment, and uncertainty of life, things can and do get better in time.