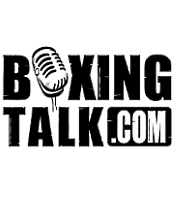 PRESS RELEASE:
Golden Boy Enterprises, led by Oscar De La Hoya, and Highridge Partners, an international real estate developer and investor headed by John Long, today announced the formation of a new company, Golden Boy Partners, to revitalize and redevelop urban Latino communities.
Golden Boy Partners combines the complementary talents and expertise of the two Los Angeles-based companies to address the escalating demand in urban Latino neighborhoods for safe quality housing, retail and entertainment options, and business and job creation.   The company plans to invest $100 million over the next three years, primarily in California cities with large Latino populations located in underserved, blighted areas. 
"We aspire to a new vision of urban redevelopment, a vision that will support the dreams and aspirations of the people who live in these underserved Latino communities," said De La Hoya.  "John and I both grew up in inner-city Los Angeles and we have a deep commitment to provide these communities with decent homes, good jobs and family-friendly environments – developments they need and deserve."
Latinos, already the majority in Los Angeles County, now comprise one-third of California's population and are expected to become the largest segment by 2030, points out Long.  "Today's Latino neighborhoods do not reflect the vibrancy and energy of their residents," he said.  "They are often aging and neglected.  Our goal is to transform existing properties through redevelopment and new development building, as needed, to create mixed-use environments that combine housing, retail, and commercial that will serve local residents."
Golden Boy Partners is also considering financing new and existing businesses in these communities in order to develop the mix of services that residents need and to create jobs, particularly for young people, De La Hoya said.
"The opportunity to own a home or a business fosters a sense of ownership in one's neighborhood and community that leads to increased safety, reduced crime, higher property values and greater self and family esteem," he noted.
 "By replacing aging, blighted properties with revenue-generating developments, Golden Boy Partners will improve a city's fiscal condition as well as physical condition," said Long.   The company is in close negotiations in several communities and expects to announce its first project within six weeks, Long reported.
The burgeoning Latino market is now almost completely overlooked by mainstream developers and institutional investors.  "We hope to be a catalyst to attract additional investments," Long added.
Hugh Jackson, now an executive with a Highridge Partners affiliate, has been named president of Golden Boy Partners.   In addition to Long, De La Hoya and Jackson, other members of the Golden Boy Partners board of directors are:  Richard Schaefer, CEO, Golden Boy Enterprises; Steve Berlinger, managing partner, Highridge Partners; and Jack Mahoney, CEO, Summit Commercial Properties, an affiliate of Highridge Partners.
"Golden Boy Partners is not just about real estate development.  It is about building communities and changing lives," concluded De La Hoya.
Golden Boy Enterprises has interests in Latino newspapers in New York, Chicago and Los Angeles. 
The company also has a number of other businesses and recently bought an office building on Madison Avenue in New York.  It purchased a second 12-story office building in downtown Los Angeles, now called the Golden Boy Building, which houses the headquarters of Golden Boy Enterprises and its growing business empire that includes Golden Boy Promotions.  A leading boxing promotional company designed to bring boxing back to general popularity, Golden Boy Promotions has 18 promising young fighters under contract and will produce 30 boxing cards in six states this year, 24 of which will be televised.
Highridge Partners is a privately held, international real estate investment company founded in 1978 by Long, a Harvard MBA who has applied economics principles to spot undiscovered opportunities and turn them into high value investments.  Often called a "contrarian" investor, Highridge Partners has acquired, developed or financed over $6 billion of assets.  The company's investments span the entire range of real estate including single-family housing, apartments, retail, office, industrial, hotels and entertainment venues.  It is active in the United States, Europe and China.