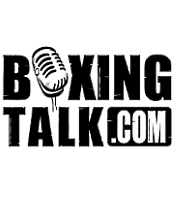 Oscar Suarez, trainer of Acelino "Popo" Freitas, stated earlier this morning that circulating rumors of his possible dismissal as Freitas' trainer to be completely untrue. Suarez went on to share that he had spoken with Acelino earlier Thursday morning and Freitas made no mention of firing him as a trainer.
Instead, Suarez wished to inform the boxing public that Acelino is ready to return this December in his homeland of Brazil and wished to exercise a rematch clause against W.B.O. Champion Diego Corrales in April of 2005.
Suarez also stated Corrales was the better man in his fight with Freitas, but the Brazilian Bomber, Freitas, has recognized his mistakes from the first fight and is eager to correct them in a rematch.