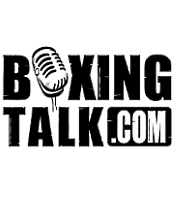 In a WBC/IBF/WBA 12-round eliminator, former WBC cruiserweight champion Wayne "Big Truck" Braithwaite will take on Guillermo Jones in the main event on SHOWTIME CHAMPIONSHIP BOXING, Saturday, Sept. 3, 2005, at 9 p.m. ET/PT (delayed on the west coast). The heavyweight co-feature will pit once-beaten WBC No. 6/World Boxing Association (WBA) No. 11/IBF No. 12 contender Owen "What the Heck" Beck against Cleveland's Ray "The Rainman" Austin.  Austin, the World Boxing Organization (WBO) No. 13 contender is a late substitute for Sergei Liakhovich, who withdrew due to injury. Don King Productions will promote the explosive doubleheader from Gund Arena in Cleveland.
. 
WAYNE BRAITHWAITE (21-1, 17 KOs) 
"Almost everything around me has changed. I have a new trainer. I have changed my training style. I have gone back to basics and doing what I do best. This is a very important fight. I cannot afford to slip twice, but I feel very good. I am in better shape for this fight than I was for my last fight.  
"Of course, I was disappointed I lost my last fight. I knew (Jean-Marc) Mormeck was physically strong. What surprised me was how well he took what I dished out for so long. He does not hit that hard. I would love to fight him again, but I need to win this fight first. I am very confident.''  
GUILLERMO JONES (32-3-2, 25 KOs) 
"This is definitely my most important fight since going to cruiserweight and a great opportunity. I am going to be at my best and I am going to win. Some people were surprised that I beat Kelvin Davis, but I wasn't.  I wanted to fight Braithwaite when he was champion, but this is just as good. I feel so much better fighting at this weight than I did when I had to try and make 154. I am ready for my best performance.''  
OWEN BECK (24-1, 18 KOs) 
"The lion is awake and ready to roar and put the rest of the division to sleep. I know I have to win this fight, but I am not putting pressure on myself to try and win impressively. I always go out there feeling I want to give the people what they want – a good, impressive win. The change of opponents will not bother me. I am ready to start another winning streak and it didn't matter to me who came first.  
"I learned in my last fight that I have to stay calm and keep my composure. I do not think I rushed it against (Monte) Barrett, but I got careless and it cost me. That will never happen again.''  
RAY AUSTIN (22-3-1, 15 KOs) 
"I am not the Cinderella Man but I am living a Cinderella story. I am going to knock this guy out. I thank SHOWTIME and every one involved for making this fight happen in my hometown. This is definitely a great opportunity for me. To fight on SHOWTIME in front of the hometown fans is a tremendous thrill.''