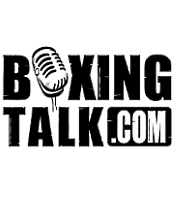 "...I am a very confident and sometimes cocky, but never disrespectful."
There have been many comments about what many have described as an unprofessional and unsportsmanlinke celebration after my fight with David Diaz. For the record, that celebration in my eyes was well deserved and was simply just a reflection of all the hard work and energy I dedicated towards reaching one of my many goals that I set for myself. If the general public and those skeptics knew what it takes for a professional boxer to prepare for a fight of that magnitude, they would rejoice with happiness as well when they see their hard work manifest into a reality. The boxing world and sportsfans alike who know me will tell you that I am a very confident and sometimes cocky, but never disrespectful.
After the fight, I spoke with David Diaz and basically thanked him for the opportunity to fight against him. In regards to my body gestures that were made in the ring, that was simply done to upstage a crowd of Diaz supporters that were booing at me during and after the fight.
I will end this by saying I have total respect for all my boxing fans, haters and supporters, because I'm fully aware that they fill the seats and buy the tickets to support the fighters and the sport of boxing.
P.S. To all contenders in the juinor welterweight division...sooner or later, you will come to a HOLT!