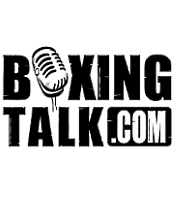 PG: Boxingtalk is here in Puerto Rico with Don Felix Trinidad. Papa, can you explain what Tito's training regime has been like these over the past few months?
"I feel good about the time we've had in training. I understand the result to be very favorable for Tito, but his training regime has been pretty much the same as always. "
PG: How many rounds has Tito sparred for this fight?
Don Felix: "I haven't counted them. Most of the time I do count them when we're finished training. In his previous fight with Ricardo Mayorga we did 324 rounds of sparring. This time we have less time than the Mayorga fight, but by the time we're finished the number of rounds that Tito will have sparred will be very close to that."
PG: How do you compare Winky to the other southpaws Tito has faced?
Don Felix: "We believe that Winky Wright is on the level of fighters like Oscar De La Hoya and Bernard Hopkins. In terms of southpaw fighters, we can compare him with guys like Pernell Whitaker and Hector Camacho. He is a pretty good fighter and we can't take that away from him."
"This is a business and whenever we go to a fight we're preparing for it mentally and physically for it so expect to see nothing less than 100% from Tito Trinidad on May 14.