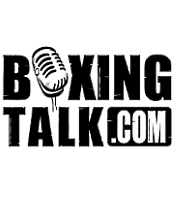 JA: You had a pretty successful show in New Haven would you mind talking about that?
"Actually it was when we originally signed Chad Dawson. He always told me that he would like to fight in his hometown of New Haven, I told him when I think things are right we will attempt to do that and he did an unbelievable job against 4 time world champion Carl Daniels. I thought the time was right and he made me prouder than any boxer that has been with us, so we rolled up our sleeves and went to work and its much harder to work off a casino property because when you bring a fight to a casino they take care of just about everything all you have to do is deliver the fights, here we had to put up the ring, sell tickets, we got to do the advertising , we got to rent rooms we have to supply the food and a whole bunch of stuff. Probably the last time I felt that kind of enthusiasm was when we brought Vinny Paz back to Providence to fight Joe Frazier Jr on a Thursday night. It was no television and we put 15,185 seats into the Dunkin Donuts center. I was happy with the results for sure!
JA: Was Chad pretty excited about that?
JB: Yeah, because it was in a half of a mile vicinity there was a project where he was born and lived for a good many of years and then there was his grammar school and then the high school and then next to the high school is this new field house that they built. All his teachers came out and supported him and it was really something special.
JA: You have a pretty young group of guys, do you see CES becoming an elite promoter with Chad Dawson and Scott Pemberton? Chad Dawson probably has the capabilities of becoming the middleweight champion of the world.
JB: I haven't seen any body as talented as Scott Pemberton in a good many years. He's just the whole package, I mean he's 6'4, he boxes he punches and he's just getting better and better. I mean he's one the best prospects out there, he just reminds me so much of a left handed Tommy Hearns , his punching power, one of the announcers was saying the other night was saying look at him hit the body from long range, and if you notice his combinations, he doesn?t waste to many punches.
JA: He's fluent
JB Exactly, he's a natural athlete at football, baseball and he's just a natural. I think the question is this, some of the people who mean something in boxing are really looking at our young stable. CES has the best young fighters out there and that's the truth and we have if starting with Chad , and the 23 year old Olympian which had a devastating knock out the other night, we got a little leery because the fighter had to be carried out on a stretcher. Matt Godfrey, he's the real thing.
And with all of these kids, you take Godfrey, Estrada and Peter Manfredo Jr they all started boxing together when they were 8 years old. They got bonds like it's unbelievable, I mean Peter Manfredo Jr. took time out of the contender to be in New Haven, Connecticut,  he was in there corner. There are some great fighters in our stable that we can't forget about, there's a young fighter by the name of Josh Beemen who had a tremendous amateur record and is 3-1 as a pro. He's 23 years old also and he looks like some one special, the surprise from the other night was a young featherweight from Manchester Connecticut and you didn't get to see this on TV but his name is Matt Memalock, oh my God he is just unbelievable. He took a kid apart the other night, he's a big featherweight, he's got big shoulders and can punch. And he can box, he looks like something special also.  A lot of the promoters will not take the time to develop young fighters like this, don't forget where teaching them how to crawl to walk to run and then run marathons alright, a lot of promoters wont do that, a lot of porters do not take the risk of going to the field house in new haven Connecticut and it just hard work, its real hard and I mean we will do anything that it takes, anything for one of our fighters.
JA: Do you see Jason Estrada doing big things in the heavyweight division?
JB: I think Jason Estrada is going to surprise a lot of people. First of all to have over 300 amateur fights and to accomplish what he has accomplished, and yes when he went to the Olympics there were some people that questioned his condition and everything else, but you know I don't know if anybody knows that when you're in the Olympics you're representing the united states of America. There's rules that you have to follow, you have the training camp then they have the way you eat and the nutritionist they have a psychiatrist they have everything. I really felt good with Jason with the knockout cause people questioned his punching ability and this fighter that he fought worked with Tony Tubbs. Tony Tubbs was in his corner and they went to a training camp, they were serious about this fight. They thought they could beat Jason and I think if Jason stays hungry and his team takes some good sparring for him so he can get better and better and better. You know its kind of big when you're an amateur fighter and you fight 300 fights and then you take the headgear off and the big gloves off, it takes some fights to get used to it, but when you're an amateur fighter when you get punched you got the cushion on the side of the head. You know I like to see the first few fights when they take the head gear off and the big gloves off, you know its real business know. The last hand speed I saw that was like Jason Estrada was from Muhammad Ali
JA: He moves very well on his feet for a heavyweight
JB: Ya if you noticed he's got tree trunks for legs. From top to bottom he looks like an elm tree, but you know what is happening with Matt, Peter Manfredo Jr, it's good cause they'tr getting some enthusiasm from each other. They're playing off each other and Matt has 8 or 9 wins and Jason's looking at that and what Peters doing on the contender. They all started together they're brothers. I think that they're really playing off each other, when one of them does good they're like wow look at that and I think its going to be good !
JA: Do you think that Chad Dawson will mix it up with the Trinidad's, the Wright's the Hopkins? When does a promoter think about making that big jump up?
JB: Well you have to analyze. I analyze everything, some promoters sign a fighter, give them a bonus but there looking to recover quick, so they throw them in quick. It's hard to answer that question because suppose a fighter is 18-0 and fought 12 four round fights and them four round fights lasted 1 or 2 rounds, and they don't get conditioned. The other night was a good thing for Joey Spina, he went a hard 8 rounds. That fighter was leaning on him, he was dirty. He was hitting with elbows. If you have never been in the ring, and you let somebody lean on you for 8 rounds it takes a toll, so that's what I like , I like my fighter to be better when they left rather than when they went in and they learn something. I'm very close friends with sugar ray Leonard and when he turned pro they made him fight a big left hander who couldn't punch. You know there is so much more talent around then, now fighters don't want to fight each other, there trying to build up records for what, building um up for what, they got to be ready to fight and to answer your question, not quite yet, you know what I like to do, like the kid from the other night, that Mexican was a tough kid but Chad is so over dominating , you know Chad can stand in the middle of the ring with his reach and fight from the outside . I like Chad to get in a couple of good wars, and you know we may never have the opportunity to fight a guy like Bernard Hopkins , but Taylor , Taylor never seen anything the likes of Chad Dawson , would they take the fight I don?t think so.
JA: There's rumblings on Boxingtalk that Jermain Taylor vs Bernard Hopkins is happening on July 16. Getting back to what you said do you think that is to big of a jump up for Taylor ?
JB: Listen, I love and respect Bernard Hopkins but I think in the last fight or two I seen, but please I'm not be disrespectful , Bernard Hopkins is a great fighter and great human being , umm 2 years ago I would say Jermain Taylor is nuts , I don't think so right now. But Hopkins you don't know he might rise to the occasion. You don't know with age , its like sometimes with age look at the pitcher, look at Clemens he's 41 , you don't know if a fighter has lost everything or is only fighting to the level of competition given to him. So Hopkins can step it up, but from what I see I think it's a good fight for Taylor.
JA: Gary Balletto hasn't fought in a year and a half. Do you think Gary is going to fight again?
JB:  The way I left off with Gary is this way I leave it up to all my fighters. Gary if you feel that you want to fight again I'm hear for you, I'm not going to tell you to fight and I'm not going to tell you not to fight. That's something you and your wife have to decide/There are some strong rumors that he's back in the gym. He's been sparring, but he hasn't come and seen me. Gary is very exciting fighter, he's like a little Rocky Marciano. You know you can be beating him for 8 rounds and he can still knock you out. You know he?s a very colorful fighter, and he?s a good person.
JA: That must have been tough to see Gary lose to Gregorio Vargas, because Gary was looking for big things
JB: (Cutting In) If Gary wins that fight he's on top of the world and it's like all over. And to be honest with you, there are not too many fighters marketable as Gary, I'm not being prejudice or anything; he's an Italian American, blonde hair blue eyes, who can punch. So marketability is unbelievable, you know it's a business. You have to fight but also you have to be a good person. People got to like you, people got to appreciate you, and you have to be a good person in and out of the ring.