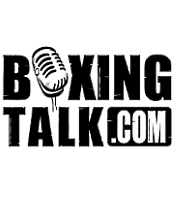 Boxingtalk recently caught up with trainer Freddie Roach, who shared his thoughts on the upcoming match between Manny Pacquiao and Erik Morales, and also discussed the potential May 21st James Toney-John Ruiz fight. As usual, Roach was very engaging, and ready to talk boxing. Check out what he had to say.
BT: Freddie, thank's for talking to me. What's the latest on Manny Pac?
Freddie Roach: He's right where we want him to be. He's getting some good sparring in with some good guys like, Ray Beltran, Orlando Salido, Vaquez...so he's doing really good. He's right on schedule.
BT:  Freddie, you guys working hard on Manny's body punching?
Freddie Roach: Of course, because we think that's the key in the fight...to go after this guys body early and make this old man fight every minute of every round.
BT: What does Morales bring to the ring that concerns you guys? We all know he's a Mexican fighter that will come right after you.
Freddie Roach: He's got a good overhand right, a good left upper cut. He makes real nice moves. We can't just sit right in front of him, and be a target. We have to move side to side and use his hand speed and foot speed. Morales is a little slow...he's kind of got a long heavy jab and we have to take advantage of that and counter on that. We need to be aware of where he's at all times.
BT: Freddie, if Manny beats Morales, what are your thoughts on a Pac/Marquez rematch?
Freddie Roach: We tied to fight Marquez already, but Marquez priced himself out of the fight. We'll fight Marquez, Barrera...it doesn't matter. I'd rather see a Barrera fight because he said he had a bad night last time and some training issues. If Barerra wants a rematch, we'll do that. If Marquez wants a rematch, we will do that. I am sure eventually we will do both.
BT: Freddie, I think the fans would like to see a rematch between Barrera and Pac.
Freddie Roach: Oh yea, and Barrera will have another bad night (laughing)
BT: Let's talk about James Toney Freddie.
Freddie Roach: James is working on his May 21st date with John Ruiz...he's the mandatory. The purse will be a 60/40 split. I am looking forward to that. James came into gym last Saturday and made some noise. He was cheering on the Pac Man. James always brings some excitement into the gym.
BT: Freddie, when does James start his training?
Freddie Roach: He comes in Monday and we will start working out. He's got a green light from the doctor. James is 100 percent ready.
BT: So let me ask you this...what does John Ruiz bring to the ring that concerns you?
Freddie Roach: Well he's a very awkward guy. He's a hometown guy from Boston...from my hometown. John has done well for himself. He's made a lot of money. He's won some Championships. I look forward to this fight. I think James has too much boxing ability for John though. John tries to mug you, but I think James will move and slip from that. We are going to work the body hard on this guy. I think we will get him out of there in the later rounds.
BT: Freddie, let's put to rest the rumors of you and Mike Tyson...concerning his training with you again.
Freddie Roach: Mike went to Florida and worked there for awhile. One of Mike's best friends called me and told me that he's back in Phoenix, and wants to start training. I told Mike that when he gets a date, that we can get to it, but right now I got Manny Pacquaio and James Toney coming up...and then you got Toney wanting to fight Tyson, and Tyson wanting to fight Toney...and that could be something in the future also (laughing)
BT: Freddie, what then??? You going to train both of those guys in the same gym, or what? (laughing)
Freddie Roach: (Laughing) No...I don't think so. That wouldn't be good. (laughing) I think they respect each other, but there is some animosity there as well because that would be a very competitive fight. I mean people could make money at the press conference for that one. (laughing)
BT: So what would you guys do, flip a coin? Heads, Justine goes to Phoenix and tails you stay in Hollywood or what? (laughing)
Freddie Roach:  You know what...they are both my friends so I hope they don't fight each other. James Toney is one of my best friends. I have known him for a very long time...and Mike is one of my friends too so I would hate to lose a friend over it. But I have known James Toney for over 7 years now, so longevity has it's precedence.
BT: Freddie, let's talk about Brian Viloria for a minute. How's the Hawaiian Punch doing?
Freddie Roach: You know he's training ever day. He's down to 108 lbs right now. We are looking for a title fight in the Junior Flyweight division and then move on to 112 lbs. There's some good fights out there for him. We are just waiting for the green light to get a mandatory...we're ready to go.
BT: Any names in mind for a possible opponent?
Freddie Roach: No names right now. Of course all the Koreans and Thai guys...I can't even pronounce half of their names anyway (laughing)
BT: What's the latest with Bernard Dunne?
Freddie Roach: Ben is back in Ireland training. He fights on Saturday. The show is sold out. There is going to be a big crowd in Dublin. He's fighting for the Irish Championship...it's a 10 round main event. Then he's talking about coming back here to train for a fight, possibly for a European Title fight in England.
BT: I am curious to get your thoughts on the upcoming Winky Wright/Felix Trinidad fight.
Freddie Roach: As a fan, who do you pick? (laughing) Winky is a slick southpaw, good boxer...Trinidad is a warrior, great puncher. Who is going to win, the boxer or the puncher? It is a really interesting fight. I am leaning towards Winky a little bit. I think I know him a little better, and I like him a little better as a friend, and I am hoping Winky pulls it off. But then again, you have to worry about Tinidad's power. it's going to be a tremendous fight. It's good to see the best guys fighing each other out there.
BT: Freddie, thanks for your time and good luck with Pacman against Morales.
Freddie Roach: Brad, thanks.
I hope you enjoyed this interview as much as I did conducting it.
Send questions and comments to: bradcooney1@bellsouth.net